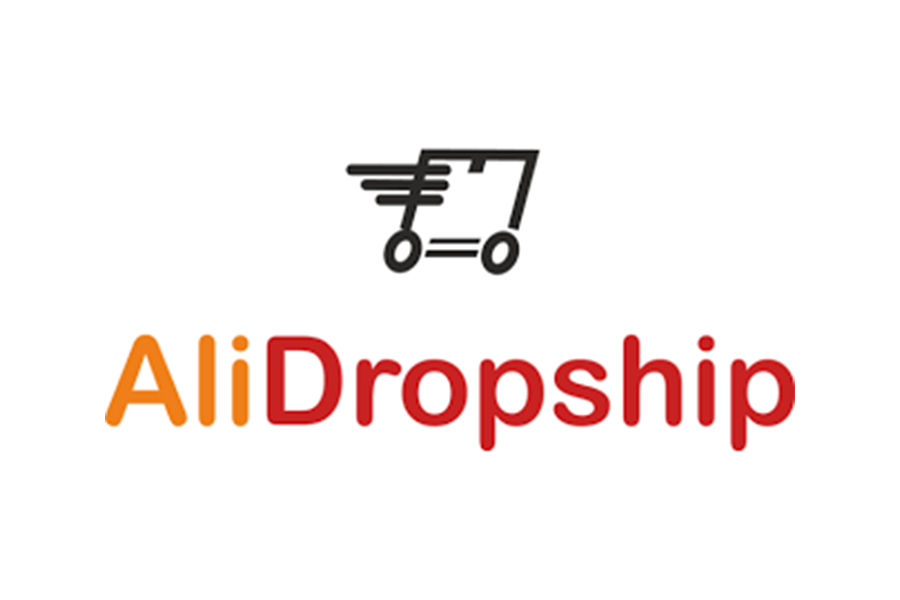 AliDropship is a WordPress plugin that can turn your WordPress website into a dropshipping online store offering AliExpress products.
It's great for those people who want to add an eCommerce functionality to their WordPress websites.
But that's not all! There is more to this plugin. You can integrate it into your online store even if it's powered by WooCommerce.
Whether you already own an online store or a beginner wanting to add this business function to your store, AliDropship is what you need.
Let's learn more about this incredible review as we dive deeper into this AliDropship review.
About AliDropship Plugin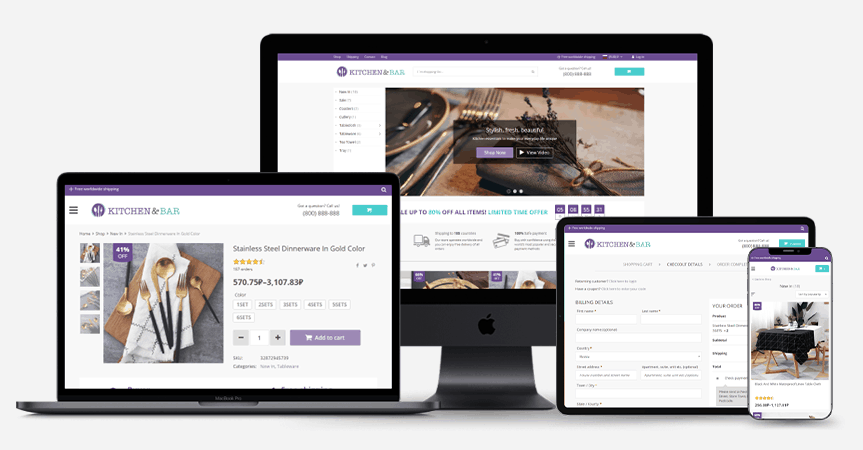 AliDropship is a premium WordPress plugin that helps store owners to get product details from a massive AliExpress inventory, download product images, and import the product to the stores in one click.
It also allows you to check if the products have epacket shipping options and others.
Apart from allowing you access to AliExpress products, AliDropship allows you to automate numerous product import-related tasks, thus saving you a lot of time.
The automation process involves capitalizing on a one-click ordering system to transfer all the data entered from the order on your website immediately to AliExpress for processing.
AliDropship: Main Features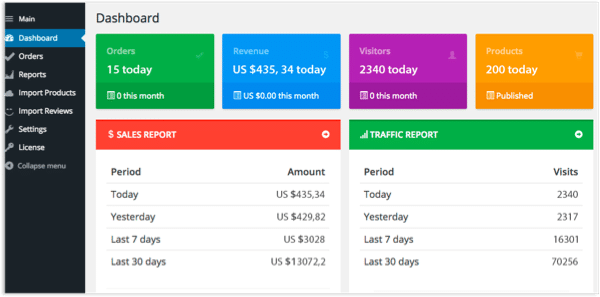 This plugin comes with many automation features that help you run your dropshipping website effectively.
Marketing Features
AliDropship is packed with a ton of great marketing tools integrated into its dashboard. The tools include:
Social Rabbit Plugin: This is a social media marketing tool that's used to promote the online store to the sellers' main social networks.
Google Analytics: It allows you to add your products to Google shopping, which is a significant source of buyer traffic.
Countdown timer: It offers customers a time-limited discount to encourage them to make a purchase.
Recent Sales Pop-up: It helps to build customer trust by having social proof that customers are buying products from your store. It acts as a conversion booster.
Facebook Business– It synchronizes your online store with the Facebook account catalog, making Facebook advertising campaigns more efficient.
All the mentioned features bring many well-developed functionalities to manage your Dropshipping store.
But one marketing feature that's stand out from the rest is the Abandoned Cart Recovery tool which helps you recover lost sales. It can also help you improve the store's revenue.
Abandoned Cart Recovery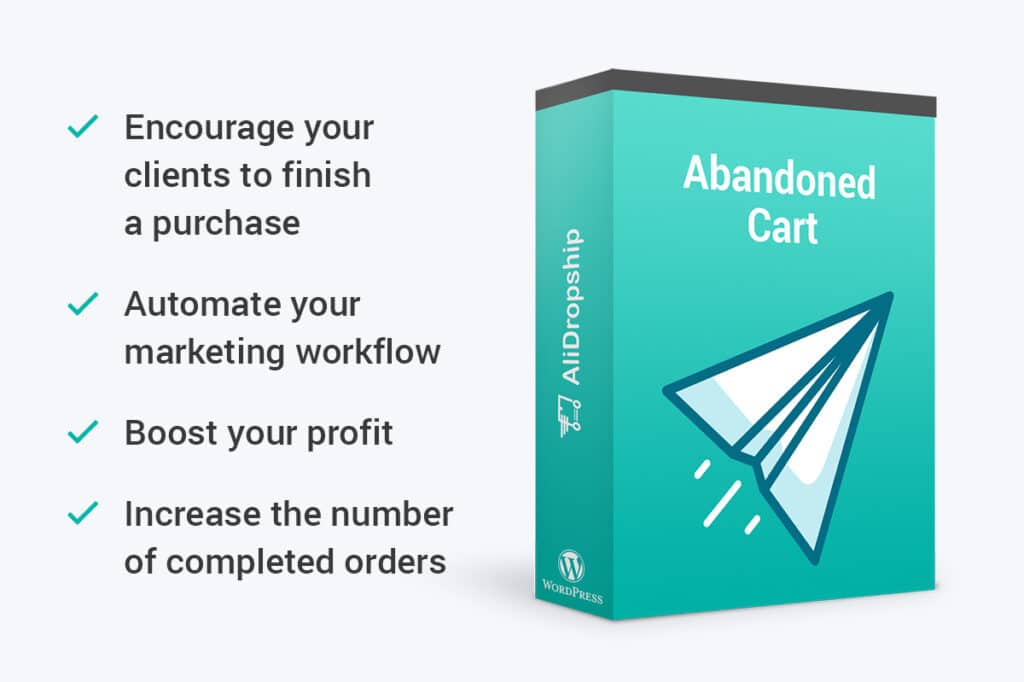 With the AliDropship plugin, users can benefit from the abandoned cart recovery feature.
The feature allows the generation of email messages to inform customers about the purchases that they've abandoned.
It's perfect for sales recovery because customers often forget their sales on abandoned carts.
You can create different templates and even thrown in media to the text editor so the image can appear on the sent email message.
The abandoned cart recovery option provides you with a way to set a specific time that needs to pass once a cart is abandoned to prevent the case where customers receive spam emails constantly.
Automated Order Fulfillment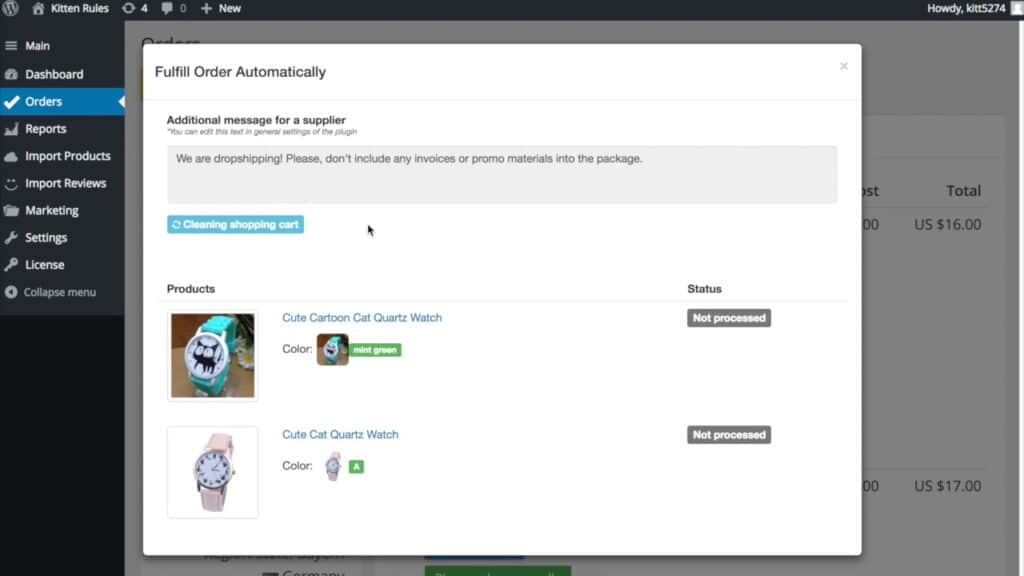 If you have a large online store, it can be quite stressful to enter every order manually.
This will not only slow down your business workflow but also limit the revenue you can make at a given period.
But with AliDropship you can send all your order data to your supplier automatically with just one click and get the order over.
Additionally, you can activate the settings to mark the order as processed or shopped after being placed on AliExpress and receiving a Tracing ID.
Along with this, sellers can add additional information to the supplier in an attached custom note. This is very helpful, especially if there are changes needed to be made on the order.
This feature is essential because it simplifies the order completion process.
Automatic Price Markup

Every product you import to your store reflects the original price from the AliExpress supplier. So you can make a profit, you must set up a certain margin that applies to a variety of products.
With the help of this feature, you can automate the entire pricing process by setting up a pricing formula. To achieve this, you need to create and add a new pricing formula to the pricing section.
Apart from setting up the pricing markup formula, you can also set up different rules that apply to product categories.
During checkout, AliDropship provides your customers with a wide selection of payment options including PayU, PayPal, Once-Click, Stripe, and others.
Built-In Themes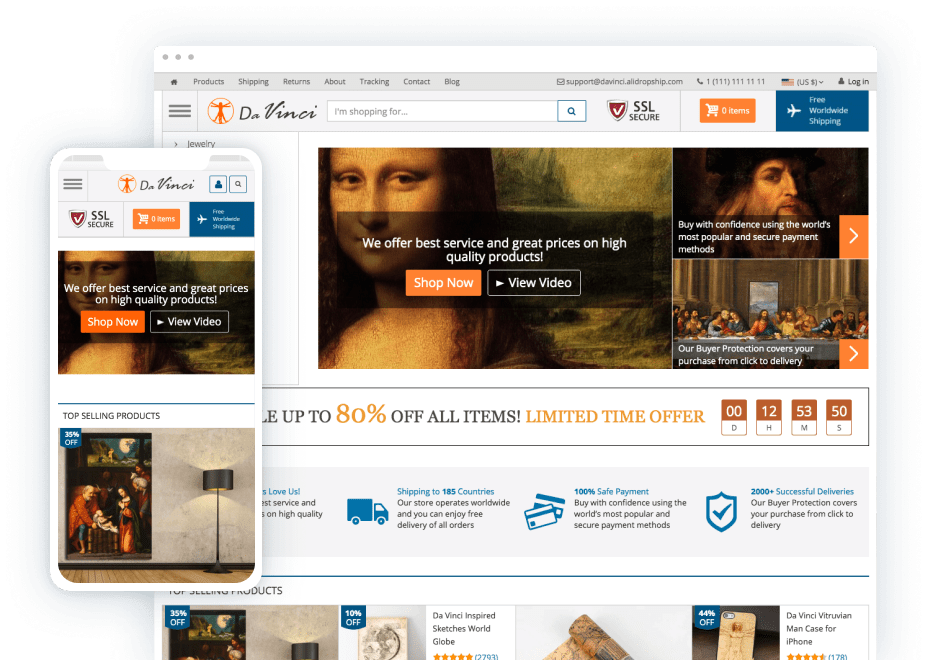 How your website appears determines if the users will interact with your content or not.
AliDropship understands this very well, that's why the plugin comes with a vast collection of professionally designed themes that will give your website a modern and professional look.
You have access to a few free themes that you can leverage from the WordPress dashboard. But, if you're all about uniqueness and flexibility, then visit the AliDropship theme page.
Each theme on the page is specifically tailored to work with dropshipping stores perfectly and offer your users different kind of products.
On the page, you'll find AliDropship's original themes and also AliDropship Woo themes. Even though you'll find a few free themes, most are premium themes that cost $67 each.
What's even better, you can launch a demo version and see how different themes work before you can make your final selection.
Product Import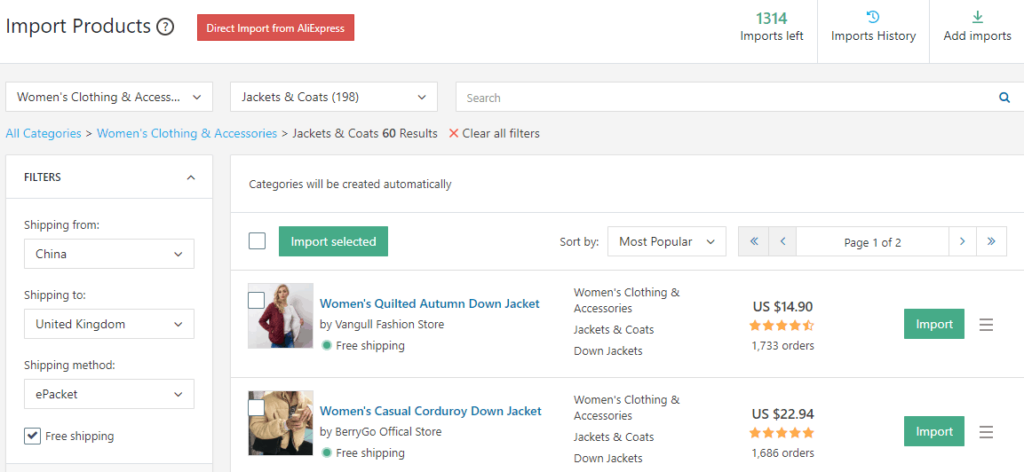 Importing a product to an AliDropship store is very easy. You first have to find the import feature in the dashboard and choose a product category in the drop-down menu.
By using the advance search, you can arrange the products based on various filters such as price, popularity, and others.
As a result, the catalog search results will get displayed with detailed information about the different products.
Before you can import products from AliExpress to your store, you can make some adjustments to the product information you want to display.
Besides, you can remove particular product information such as brand name, style, or material.
Once you're done with the selection process, you can preview the product you've imported before you publish them.
Other Features
SEO product data
Discount coupons
Store management features like analytics, cashback rewards, inventory management, etc
WooCommerce support
Lifelong personal support and free updates
Over 100 million products to choose from
Auto Tracking
AliDropship: Pricing
You can buy the plugin at a one-time fee of $89 and it comes with a lifetime of free updates, support, and two variants of the plugin- the WooCommerce Version which comprises Woo themes and extensions, and a Standalone variant.
You also get the chance to take advantage of new features as they get developed and integrated into the plugin.
There's also a second pricing option: the custom store service.
AliDropship custom store service has three packages- the Basic ($299), Advanced ($499), and Ultimate ($899).
These options are perfect for those people who don't have the time to build a website.
They remove all the stress of building a new store from scratch and save you time when designing a store, conducting product research, setting up payment gateways, and others.
AliDropship: Pros and Cons
Pros
Can automate several time-consuming tasks related to product management
Simple interface and beginner-friendly
The one-time payment fee might seem pricey at first but remember it's a life-time payment and you receive two plugins for the price of one
Product importation made so easy, especially when the plugin gets paired with Google Chrome Extension
You can add an unlimited number of products to your online store
Cons
There's no free version
A limited selection of themes
Most of the time you have to double-check all the images to make sure they don't have AliExpress watermarks on
AliDropship: Support
AliDropship comes with a collection with a huge collection of training materials that helps you with when setting up your dropshipping business.
They provide you with a list of guides on how to set up your dropshipping store with AliExpress, how to optimize your online store for maximum conversions, and how to find profitable niches.
You also be pleased with their amazing knowledge base. You can access helpful tips on a variety of online dropshipping aspects.
AliDropship Forum is a fantastic forum where many dropshippers from experts to beginners can meet and share valuable information about different useful topics and information.
The Forum is open to anyone in the eCommerce business, even if you don't purchase the AliDropship plugin.
Verdict
AliDropship is one of the Best WordPress Dropshipping plugins. It will allow you to run your dropshipping business effectively by automating tasks important for the success of a dropshipping store.
If you're looking to start a dropshipping store, then this plugin is a perfect option. It's well-priced and you also receive two plugin variants from the price of one.
Also, you get lifelong support and free updates.
And the best part you get access to training guides and resources that help you in every step of your dropshipping business as well as providing you with valuable information to optimize your store.
AliDropship Plugin has received a lot of positive reviews and comes with many benefits. So try it today.