10 Best WooCommerce Dropshipping Plugins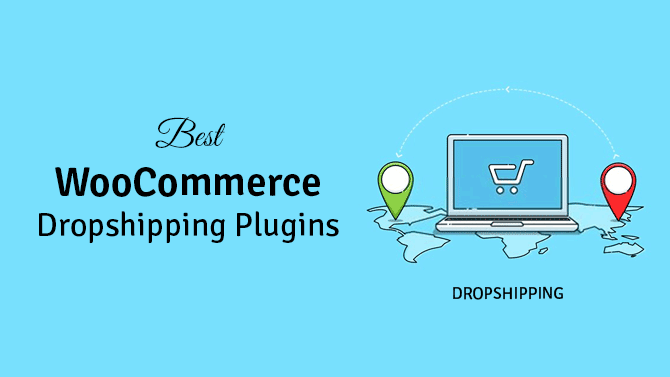 Using WooCommerce to build your dropshipping store is the easiest and most affordable way to begin your dropshipping business.
With the help of WooCommerce, you can add products to your store manually and place orders to your vendor when your customer makes an order.  
However, this task becomes so hard when you're selling thousands of products and orders. Luckily, we have dropshipping plugins that automate this process to help you save time.
But with so many dropshipping plugins in the market all with unique features. How do you know which one is the best?
Today, we'll take an in-depth look at the best WooCommerce dropshipping plugins from there features to pricing.
We hope at the end of this post you'll be able to select a plugin that meets your WooCommerce needs.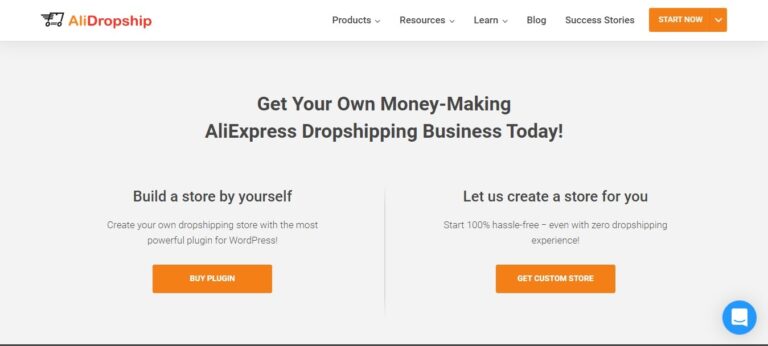 Alidropship is an impressive WooCommerce dropshipping plugin designed specifically to sell AliExpress products.
This plugin comes with all the features you require for your dropshipping online store.
Because of its simple interface and user-friendliness, experienced and new entrepreneurs to WooCommerce or WordPress can use the AliDropship plugin to build their dropshipping store easily.
However, once you use this plugin, your e-store should remain strictly as an AliExpress dropshipping store. You can't add other dropshipping vendors to your store.
One-click import from AliExpress
Built-in customizable Themes
18 payment gateways
WooCommerce compatible
Automated order tracking
Unlimited products
Functional add-ons
Inventory management
AliDropship plugin costs $89( one-time payment). The cost covers lifetime usage, unlimited orders and products, and free updates.
Just like Alidropship, Dropship.me is a WordPress WooCommerce dropshipping that allows you access to over a thousand bestselling products from AliExpress.
The plugin picks the best products in almost every category and suppliers with a proven track record.  This ensures your customers receive the best quality product as well as on-time delivery.
 It's your best bet if you want to create a scalable dropshipping store.
Lifelong customer support
Recommended pricing markup
Easy to use interface
Real-time customer support
Over 50,000 handpicked AliExpress products
Fast product search
Professionally edited product titles
Dropship.me comes with four packages to help you fill your store with winning products. If you want to try out the plugin to see if you'd like it, pick the free option which offers you 50 product imports.
The packages include:
50 products import: $0
100 product imports plus 10 free imports: $29
500 product imports plus 200 free imports: $119
1000 products import plus 500 free imports -$199
Although Dropship.me helps you import products from AliExpress, it doesn't sync your store with AliExpress in real-time.  To achieve this, try pairing it with the AliDropship WordPress plugin.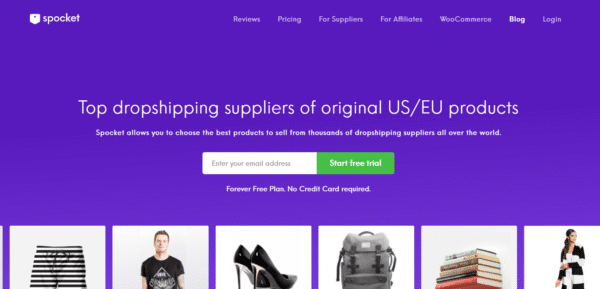 Spocket Dropshipping plugin for WooCommerce comes with a list of verified, fast-shipping list of suppliers from Europe and the US that will ship quality products to your customers. 
You can import products in various categories including:
Automotive
Gaming
Computing
Electronics and tech
Fashion and clothing
Additionally, you'll receive wholesale rates- with 30% to 75% discounts on market rates, making your dropshipping store more profitable. 
Markup automation
Unlimited orders
One-click order fulfillment
Global pricing rules
Branded invoice
Flat shipping rate
Real-time inventory updates
Discounted import products
Premium chat support
Spocket comes with a 14-day free trial. After that, you have to choose any of its four plans based on the features you desire and the number of product imports.
Starter plan: $12/month
Pro plan: $49/month
Empire plan: $99/month
Unicorn plan: $299/month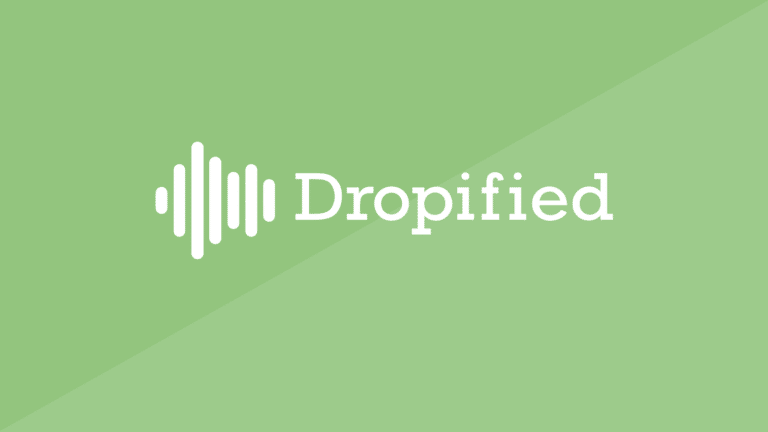 Dropfield is an excellent plugin if you already have an established store and you've already started seeing the results.
You will find a wide collection of products that you can import to your WooCommerce WordPress store automatically.
If you prefer sourcing your products directly from AliExpress, you'll also enjoy using this plugin. It also comes with a chrome extension, to make it easier to source products from your browser.
If you list any product in your WooCommerce store, it automatically gets updated with the latest price and changes from the supplier.  
Apart from AliExpress, it supports over 30 other vendors
Filter product with ePacket
Price change auto-updates
Product availability updates
Dynamic Facebook feeds
Automatic order fulfillment
Easy product Variant set up
1-click add to your store
Product and inventory sync
Dropified dropshipping plugin has two pricing plans.  It also has a 14- day free trial, which gives you a chance to test the plugin before fully committing to the monthly plans.
Builders plan $47 per month for 15,000 products, unlimited order every month, and support for one store.
Premium plan: $127 per month for 50,000 products, unlimited orders per month, and support for 5 stores.
They also offer you Dropified Supplements on Demand plan for CBD business at $197 per month.
You will save more money on all of the Dropified plans if you opt for their annual options.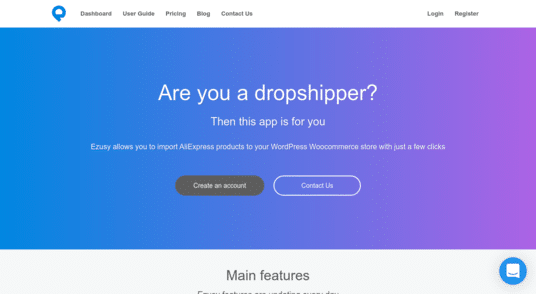 Shopify and Oberlo app inspired the creation of the ezusy dropshipping plugin app. It automates the entire dropshipping process, and it links your store to AliExpress.
This allows you to import products, and product details irrespective of which supplier offers the products.  With a click of a button, you can push the imported product to your store.
Filter product with ePacket
Fulfill order automatically
Product customization
Inventory and price auto-updates
Push all variations to include images to your store
Ezusy provides simple and flexible pricing. The plugin plans include:
Free plan – $0 for 150 products and 50 order fulfillment
Basic plan – $9.90 per month for 400 product imports and 100 order fulfillment
Pro plan-  $19.90 per month for 1000 and 200 order fulfillment
Unlimited – $29.90 per month for unlimited product imports and unlimited order fulfillment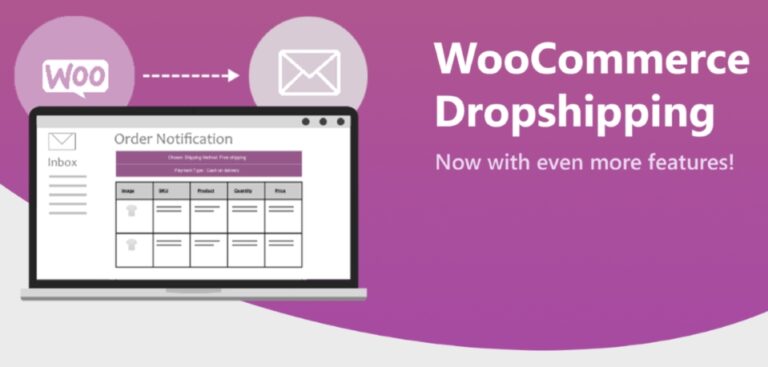 WooCommerce Dropshipping is the official WooCommerce plugin, which makes dropshipping simple and stress-free.
It's an easy-to-use plugin that takes away the fear of less reliability and low quality.  WooCommerce Dropshipping is a powerful plugin to build your WooCommerce store with.
The plugin sends a customized email to the supplier to notify them a product has been purchased.  It also helps you to quickly import inventory from suppliers.
Store management
Automatically notifies suppliers
Inventory imports
Assign inventory to the supplier
You can get WooCommerce Dropshipping plugin at $49, which is billed annually and comes with one site license, one-year support, and updates.
However, this plugin fails to provide users with dynamic products and pricing availability sync options like most of the plugin in the market.   
eBay Dropship for WooCommerce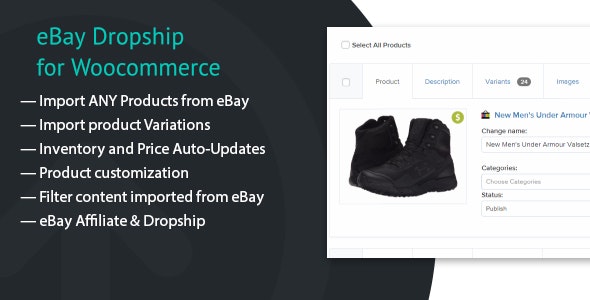 eBay Dropship for WooCommerce allows you to import products from eBay and tag them with your affiliate ID.  With the help of the plugin, you can sell products as an affiliate or dropshipper.
You can control product titles, images, and descriptions.  Want certain product details removed from the imported product?  No problem. You also have the option to have the product in various colors, versions, and sizes.
Filter eBay content
Product customization
Pricing automation
Import any product from eBay
Inventory and price auto-updates
This plugin cost $25 and include 6 months' support and future update. If you 12 months of support, you must pay $7.50 extra.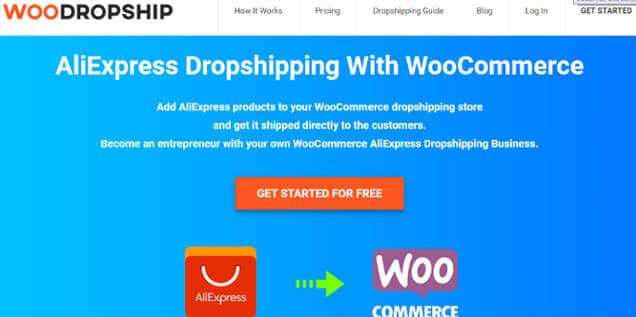 WooDropship is a premium Dropshipping plugin that makes importing products from AliExpress to your WooCommerce store hassle-free. 
What's even better, it has a Google Chrome extension which permits quick addition of products to your store while surfing AliExpress for products.
However, its losses attractiveness in its inability to edit photographs. 
Regular inventory
Sales reporting
Daily product sync
Customizable pricing rules
Automated order fulfillment
Novice oriented dashboard
Easy product management
Regular inventory updates
Thousands of product variants
 
WooDropship has a 7-day trial. After the free trial is up, you'll pay per month based on the number of product imports and order you're fulling every month.
Monthly plan: $19.99 per month for 5,000 products and 100 order fulfillment per month
Lifetime plan: $97 one-month fee for unlimited product variants and unlimited order fulfillment
Choosing the lifetime plan will save you lots of money if you're planning to be on the business for more than a few months.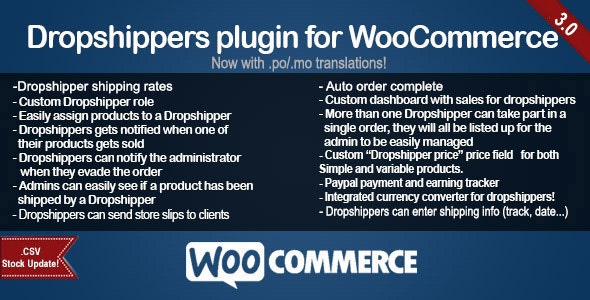 This is a WordPress plugin designed to convert your e-commerce website into a dropshipping store.
No more tentative solutions, no more comprise, this is the only complete and fully functional dropshipping platform for your WooCommerce store.
With this plugin you can assign can appoint a user the custom role of a Dropshipper. When you've done that you can assign the user the products.
Once a sale is made the dropshipper receives an email notification with the customer's address where to ship the product.
If the shipment is successful, the dropshipper reports to you about the complete operation.
Dropshipper get notified when your product gets sold
Easily assigns products to dropshippers
Custom dashboard with a summary of products sold, orders, total sales, etc.
Dropshippers can send information to the store admin regarding the shipment
Packing slip printing for dropshippers
WooCommerce Dropshippers plugin costs $26 and includes 6 months' support and future update. If you want 12 months of support, you must pay $7.88 extra.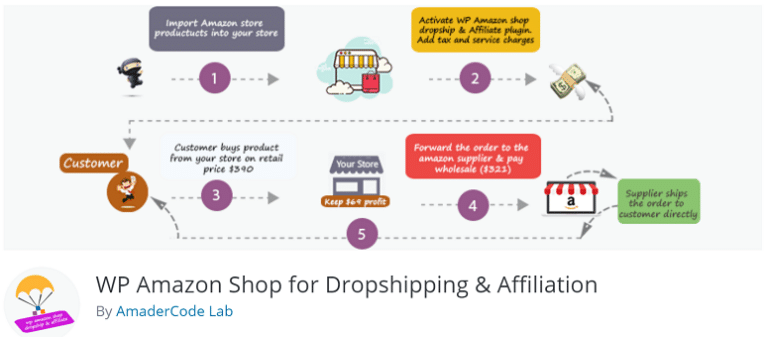 WP Amazon Shop is both a dropshipping plugin and an Amazon affiliate.
This plugin works with Amazon and helps you to easily search for a thousand if not millions of products without leaving your WordPress dashboard.
With just a few clicks, you can choose and import Amazon products into your WooCommerce store. It also automatically adds your affiliate address into the product URLs.
Display Amazon products
Load more products for search results
Star rating and reviews
Import the reviews of products
Amazon product search from your websites
Import products from Amazon to your specific category
Amazon products showing from your store
Customize and edit images from your dashboard before importing the product from Amazon
WP Amazon Shop has three pricing plans based on the number of sites:
Single site: $59 for a one-year update, one-year support, and lifetime use
5 sites: $99 for a one-year update, one-year priority support, and lifetime use.
10 sites:  $139 for lifetime support, lifetime update, lifetime support, and lifetime use
There you have it- the 10 best WooCommerce Dropshipping plugins. Analyze all the options and select the one that suits your needs.  We hope this article has added value and thank you so much for your time.