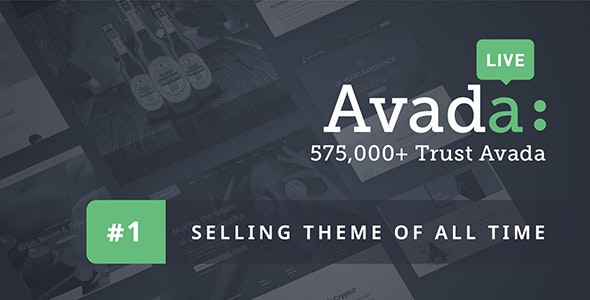 Avada is the most used and best multipurpose theme for WordPress. With the improvements that Avada 6+ versions come with, it is a must-have for any successful business. The features offered by this theme give you an easy code-free set-up and customization resulting in a fully responsive and professional site. The good news is that Avada gives you a free update every time there is an improvement, no wonder it is the #1 selling theme on themeforest.net. However, before making a purchase, you need to know what exactly makes it so popular and whether or not it shall work for you. Here is a detailed Avada theme review to guide you.
What type of website does Avada work for?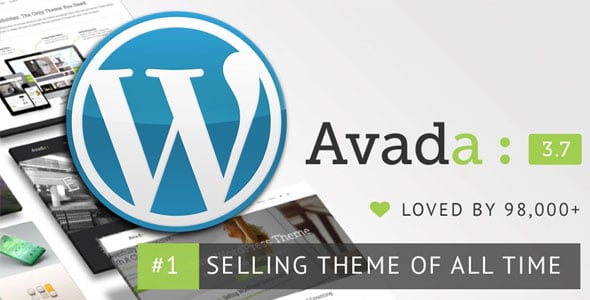 Planning to build a website for your business? Do you want a kind of UI that defines you from the crowd? And do you plan to creatively display your products and offer easy navigation for your prospective buyers? Is it a blog, portfolio, or gallery website that you want to start? If yes, then Avada is for you.
With the Avada theme, you get multiple woocommerce themes to choose from. So you decide on how your UI shall look like. What makes this better is that you have a live demo preview to see how your selected theme shall look like. Due to this, you can set up a killer e-commerce website within minutes.
You have all the control over the pages. You can customize your shop pages to get your idea and preferences in action. The included fusion builder makes it even easier to customize your product pages, you only need to drag and drop elements to get you product pages set. With Avada, anyone can set up a professional classic shop and start selling within minutes. Generally, Avada is a theme that lets you build any type of website.
So, why consider Avada for your website?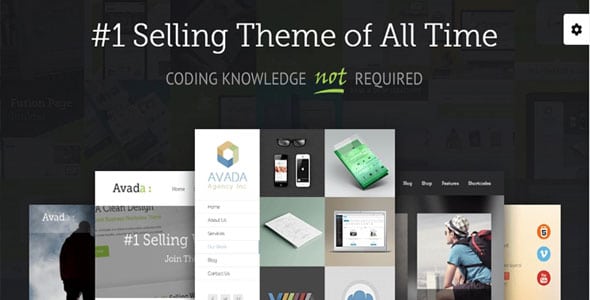 Avada promises and delivers tones of features for a perfect resultant site. There are quite a lot of features, however, this should not worry you since most of them are integrated. Expect medium bulk, fast, and easy customization. However, due to the bulk of features and customization options, you need to learn a little before you perfect setting up Avada.
Pros.
1.Easy creation & customizing.
Creating your website using Avada is simply a drag-drop-customize process. You need absolutely no developer knowledge to set up a sparkling website.
2.Free lifetime updates.
With Avada, you get free lifetime updates. Therefore, you are sure of keeping up to date and moving with the latest trends. Each fixes existing bugs while improving your experience with more features and options.
3.Compatibility with WordPress plugins & Includes 6 free premium plugins.
Avada is fully compatible with most WordPress plugins and even includes premium themes in the package. You get, fusion builder, slide revolution, fusion white label branding, layer slider, advanced custom fields pro, and convert plus premium themes in the package to kick start you. It is designed to accommodate popular must-have plugins such as woo-commerce, events calendar, contact form 7, bb press among others.
4.Devise responsive.
It is devised responsive and also offers device-specific customization. This ensures that you cater to your prospective mobile, tablet, and desktop visitors.
5.Free 6-month support.
You're not alone, there is provided free support for the first six months. In case of any problem, you only have to reach out for an instant solution. You shall then have to pay above $80 annually to get support on any issues.
6.Customizing options for woocommerce.
Avada's woocommerce gives an array of customization options. This gives your visitors easy navigation and checks out. It also allows you to realize your creativity and expectation.
7.Easy page customization using a fusion builder.
The fusion builder allows you to easily create and customize the layout of your pages. It is loaded with all elements you need to create and customize your pages. You only need to choose an item, drag, and customize or drop.
8.A multi-purpose theme for WordPress.
Being a multipurpose theme, Avada shall allow you to create virtually any type of website, from an e-commerce shop, a photo gallery to an online portfolio. However, it is unnecessary for some type of websites, which brings us to its negatives.
9.Advanced responsive image management
Images may increase your website loading time and consequently increase the bounce rate and search engine rankings for your website. The type of image you use can be chosen by you, however, the size depends on a theme.
Avada uses intelligent image size generation to provide the best image size for each situation. This gives your visitors just the right image size for a zero-strain experience.
10.Language translation options.
Avada breaks the language business barrier by offering you ready translation to 30+ languages. Hence, you get to expand your market.
Cons.
1.Higher price.
Due to the tones of features, Avada's price ($60) is higher compared to other similar themes. However, you surely shall need most of the included features and have to get a cream website that other themes underperform. Consider quality over budget.
2.Poor migration options.
Also, the Avada fusion page builder is code-based. This means that you do not have the option to migrate to another theme since this page builder is integrated with the Avada theme. There is always a change of mind or discovery of greener pastures, in case of this, you shall have to start afresh. However, Avada has proven to be the best, I doubt whether you shall ever think of another option once you install it. Still, It is good that you have this knowledge beforehand.
3.Not suitable for simple blog sites.
As I said earlier, Avada isn't worth it when you need a simple blog site. This is because it comes with a lot of e-commerce features and other functionalities that you shall never get to use. However, the blog features shall be of great help when you need both an e-commerce site and a blog to tell your story.
A final word.
Avada is a theme that makes you go limitless on the type, look, and feel of sites you can build. With a lot of settings, integrated premium plugins, and options, it needs quite some time to fully master it. Luckily, they offer detailed explanation texts and even videos to see you through each process. Overall, there isn't yet another theme that can beat the results Avada gives as seen in this Avada theme review.