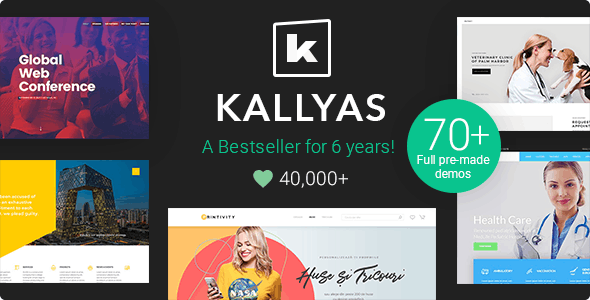 Kallyas is a famous premium multipurpose WordPress theme that features stunning designs and effective templates that generate exceptional results for your website. The theme offers you 100+ features and options so you can easily customize every element of your website.
Kallyas is more than just a WordPress theme, its visual designs and styling for products get better with every update and its page builder works faultlessly. The theme has won the heart of many website builders because of its fast and reliable services. Discover more details in this Kallyas review.
About Kallyas Theme
Since its inception in 2013, the Kallyas theme has garnered over 40k trusted user and an excellent rating of 4.71/5. It has over $3M+ sales under its belt, making it the most advance and bestselling WordPress theme in Themeforest, for 6 years in a row.
Hogash Studio created the Kallyas theme. Hogash Studio is also the developer of HTML-templates, WordPress themes, and Joomla templates.
Kallyas theme is a three in a one profession theme (creative, multipurpose, eCommerce), that you can use to build an e-commerce store, a blog, a one-page on-site, etc.
With its effective drag-and-drop page builder, you can create any website you can imagine. The theme also comprises over 150 in-built elements that adapt to any application. Also, you won't waste time looking for the elements because it has a built in-powerful Live search feature.
Why Choose Kallyas Theme?
Design and Functionality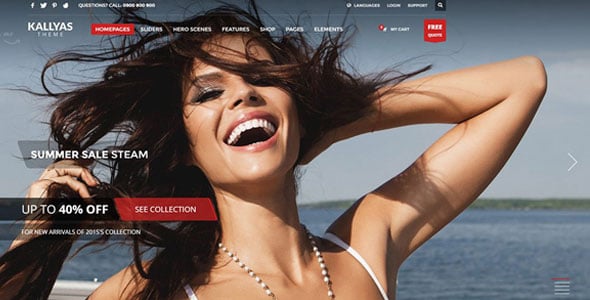 Kallyas theme has a responsive design that looks perfect on any device. The design is a perfect blend of eccentric ancient Greek designs with a modern line.
The theme's main demo comprises 14 static elements (Hero Scenes), which helps you alter the appearance of your website page into something impressive.
You can use the theme's image or video animation effects to style your page sub-header area. The over 65 demos will give you access to the visual power of the theme that will impress your visitors and user.
On the Kallyas theme admin area, you can access all the settings you require to creat your site. From the general options area, you can alter the logo, footer sections, header, and navigations.
The theme's Visual Builder comes with 136 important elements. The builder also allows you to create and save layouts and use them later in other areas of your website.
Extensive Documentation and Support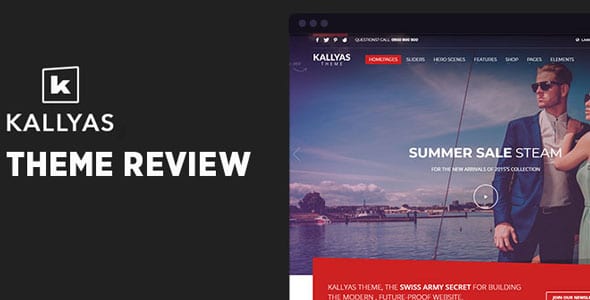 Kallyas theme provides you with over 100 written documentations and over 150 online video tutorials on the customer dashboard. However, it's difficult to find specific information on certain features because they are only documented with online video tutorials.
Once you have purchased the theme, you're offered 6-month support with the option of extending it to 12 months. The support is only available through the support dashboard. If you have any queries, you have to create a ticket to get the support you require.
The firm also has a Facebook group where Kallyas users can discuss the features of the WordPress theme.
Supports a Footer Builder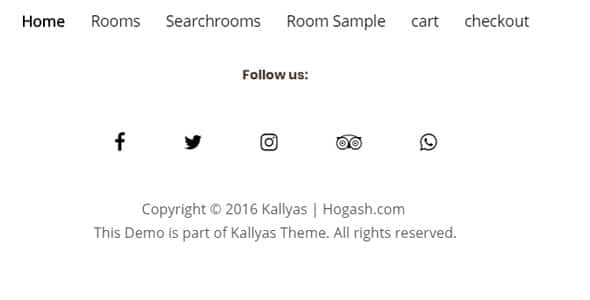 Kallyas is among the few websites that can provide you a foot builder tool. You can use this tool to design your footer even if you have zero coding skills. The tool supports multiple columns and lets you add widgets.
Work Perfectly on all sites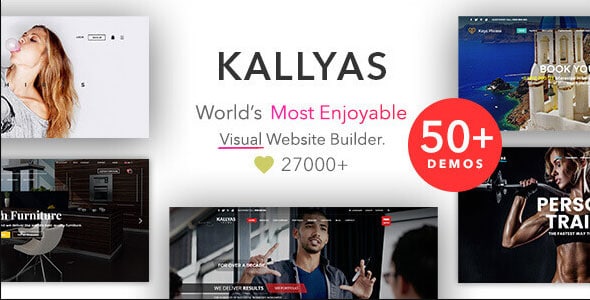 You don't have to worry that your site might not load on certain browsers. Kallyas theme loads and functions like a charm in every browser available.
SEO-Friendly and Mobile-Friendly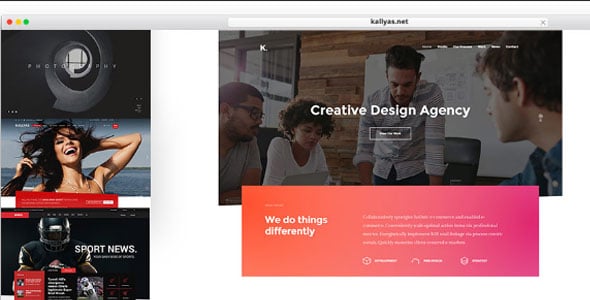 It's useless to create a website that won't be visible on search engines. By using the Kallyas theme perfect SEO tool, you can optimize your site to work flawlessly with the famous Yoast SEO plugin.
Allows you to add a pricing table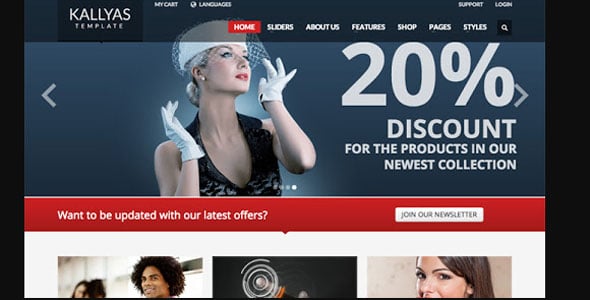 If you want to sell or offer a service on your website, you can easily integrate a stunning price table to one of your website's pages to inform your users and visitors of your charges and features.
Kallyas Theme Key Features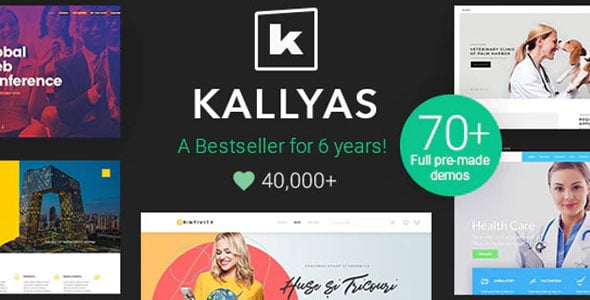 Zion Builder
Zion builder is a front-end visual page builder. The builder allows you total control over the way you build and interact with your website. This gives you the best website building experience ever.
This drag-and-drop feature allows you to create amazing elements for your website pages in three simple steps:
Step 1 – You select the element you want to customize and drag it to the position you want that element positioned.
Step 2 – You edit/customize the element using the element editor interface.
Step 3 – Click the save button to save the changes.
Zion page builder supports three views–Section, Tree, Wireframe. It also has a library of over 100 elements. By using the Zion page builder, you won't have to hire coding experts, because it's easy and fun to use.
WooCommerce and Membership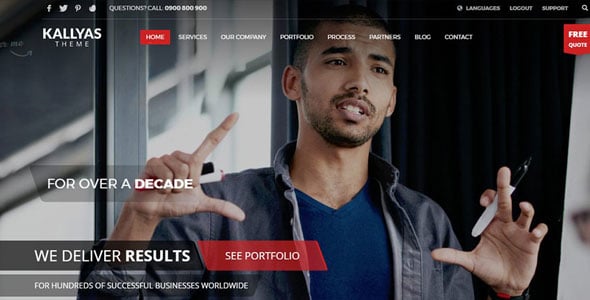 Kallyas Theme features Advance WooCommerce integration.
By using Zion's page builder, you can build your product page/product listing for your WooCommerce site from scratch. While Kallyas manages the visuals, the WooCommerce plugin provides you with a wide range of layouts from which you can create a fully functional online shop and sell your products and services.
Having a membership feature is important for every eCommerce site, and Kallyas understands this. Its membership feature allows you to create membership forms that your users can fill and submit when they want to be members of your website.
Smart Loader
Most WordPress themes provide users with tons of features that they might end up not using. These themes embed codes or files containing features that you might not require on your website page. This not only increases your page size but also reduces your website loading time.
Kallyas theme's "Smart Loader" feature ensures that it integrates only the needed codes to your web page. This makes your page lightweight and increases your website's overall loading speed.
Demos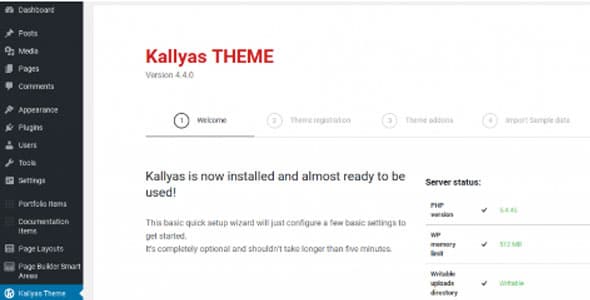 From Kallyas library you can select a demo that meets all your needs and build a project in no time.
Developers packed Kallyas template with 65+ pre-made website demos. Each demo features custom elements like slideshows, hero scenes, unlimited sub-headers, and wide- variety of sliders.
You can easily import the demos in just one click and replicate it to enhance your site development process, especially if you don't want to build your website from scratch. Kallyas releases newly updated website demos on its demo library every month.
Smart Areas
Kallyas "Smart Areas" feature lets you create blocks of content that you can reuse on the different sections of your website. It more like creating a sidebar or a shortcut for adding the contents you often use.
Other Features
· Custom page designs
· 3 Portfolio Layouts
· Custom page designs
· HTML 5 and CSS3 Ready
· One-Click Data Install
· Responsive Layouts
· Unlimited Colors
Pros
· Powered by bootstrap
· Mobile-friendly and responsive
· Offers 6 months' support with an option to extend it to 12 months
· Easy to access documentation–form builder
· Custom fonts
· Versatile
· Adaptive Images feature
Cons
· Support is only available through its support dashboard
· No Monetization system
· Time-consuming to configure
· Some users expressed dissatisfaction
Final Thought
Kallyas is a responsive, versatile, advanced theme that's always tweaked and improved to provide an exceptional experience. It will provide you with a vast collection of pre-made design variations and customization possibilities you need to create your site.
The multitude of dominant features and great functionality makes this theme a magnificent frame to suit travel, personal, online shops, and other websites in-between.