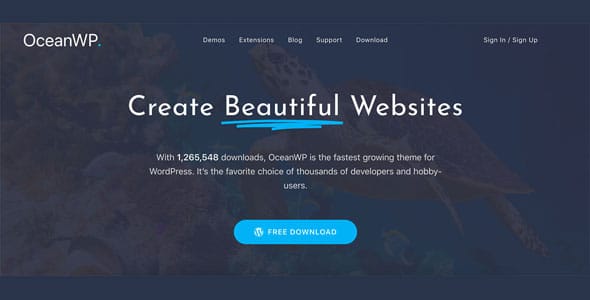 OceanWP is a free, multipurpose, fast-growing WordPress theme that uses a unique combination of design and functionality to build amazing websites.
Developed in 2016 by Nicolas Lecocq, the theme has over 800k installation and over 2 million downloads. It's the best choice for thousands of web builders and hobby-users who want to have total control over their site design.
The theme customizer settings and custom widgets allow you so much flexibility. You can access more cool features and options by Purchasing the theme's Premium extensions. The theme also works perfectly on many browsers.
Who's OceanWP Theme is For
If you own or want to build a static sales website, eCommerce site, or a blog, you can use this theme because it has all the compatible functionalities you might want for your site.
It features multiple layouts designs for blog pages that you can use to display your visual and text content in unique styles like grids. You can also enter the space and width if you want to display your content on single posts.
For online stores, OceanWP offers you a fantastic WooCommerce integration, thanks to the various state-of-the-art features directly build into the theme.
Its SEO friendly nature, powered with schema markup, will help your website load faster and rank higher.
Key Features of OceanWP
Fully Responsive Design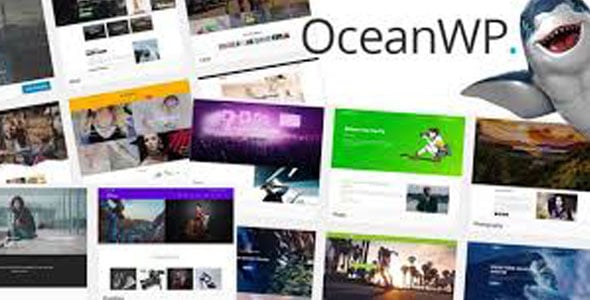 OceanWP theme can adapt your website to any screen size, so it looks good at any mobile device, tablet, or Laptop.
WooCommerce Integration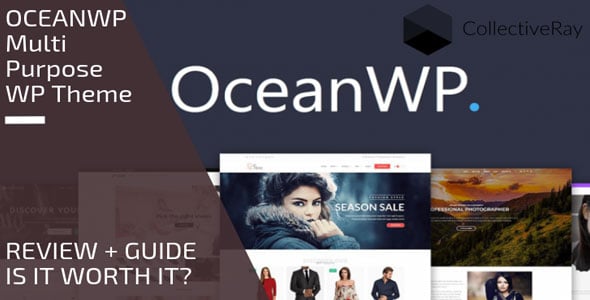 WooCommerce powers nearly 30% of all eCommerce sites and online stores. OceanWP WooCommerce integration provides you an outstanding experience by using a ton of features like floating carts and pop-up shopping carts.
Even if you're a WordPress beginner, you can still use it with the help of text documentations and Videos. They cover all the steps in detail and in an easy-to-understand language from installation to complete functional website.
Page Builder Compatibility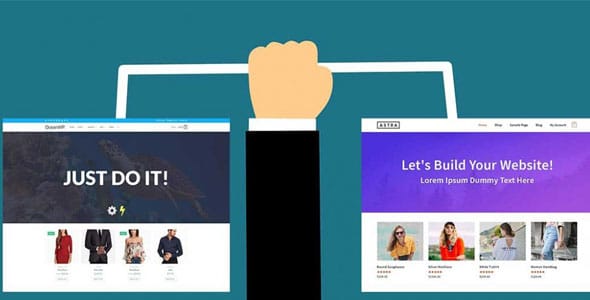 This responsive, lightweight theme supports drag-and-drop pages. It covers all the steps builders like Elementor, SiteOrigin, and Divi. These page builders will help you build and customize your WordPress website easily.
Translation Ready and RTL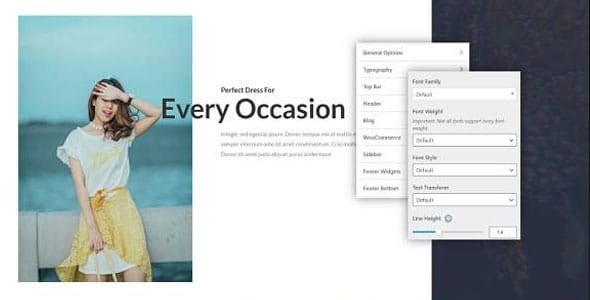 A majority of the world population has access to the internet, but not all of them speak English. OceanWP addresses this issue by offering a simplified translation process to its users. Besides, it provides RTL(Right-to-left) support to Arabic, Hebrew, Farsi, etc.
Exceptional Support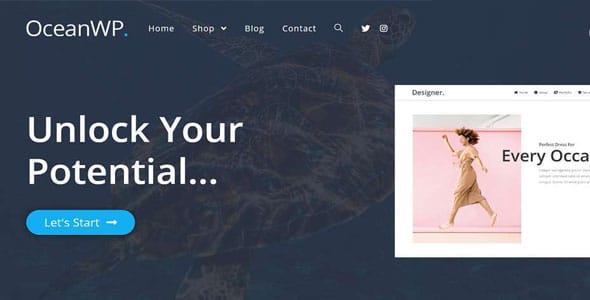 The advancing nature of technology, increase the need for support. OceanWP comes with exceptional and fast support. It provides support to its customer via tickets.
SEO Base Built-In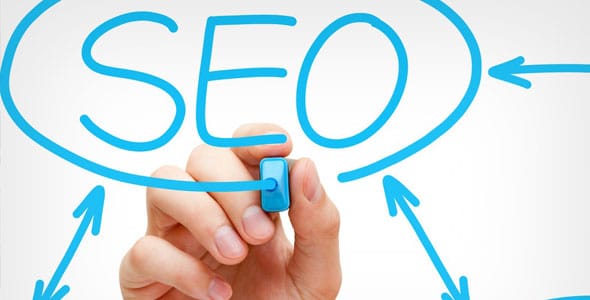 SEO generates massive traffics for most websites such as blog sites and e-commerce sites. It's therefore for a site to be SEO optimized, and what better way to achieve this than using OceanWP best SEO practices.
Shortcodes
With the help of shortcodes, you can place your content anywhere you want on your site. OceanWP theme provides you with 11 shortcodes that you can use to arrange your content. You can learn how to use them via OceanWP documentation.
OceanWP Pricing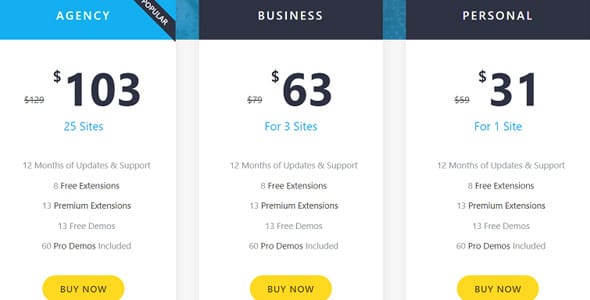 OceanWP is a free WordPress theme. However, the free version only lets you use and visualize some functionality, but if you want to receive access to the advanced features, you have to purchase a license.
Free Extensions
Modal Window– Use this extension to enter any content into a modal and position the opening button anywhere you wish.
Postal slider– It displays your latest content in an amazing slider using different tools.
Stick Anything– This extension lets you stick anything you want on your site.
Demo Import– With just one click you can import demos, customizer settings, and widgets.
Custom Sidebar–Create a countless number of sidebars and insert them on any page.
Social Sharing– This extension lets you add social share buttons to your single posts.
Product Sharing – This extension lets you insert social share buttons to your single product page.
Ocean Extra–Insert import/export, meta boxes, and a panel to activate premium functionalities.
Paid/Premium Extensions
You can select OceanWP premium extensions if you want to completely take advantage of this theme. Some extension you'll access include:
Cookie Notice–Use this extension to add a Cookie notice on your website to comply with GDPR.
Pop-up Login–It's a plugin that adds a Login/Register Pop-up anywhere on your site.
Full Screen–It's a simple way to create a full-screen scrolling site.
Instagram–Collect and tweak your Instagram feed to beautifully display it using this extension.
Portfolio–This extension displays and customizes your portfolio beautifully.
White label – Replace the OceanWP name with your brand name using this extension.
Sticky Header – Insert an attractive header at the top of your site page.
Sticky Footer – A straightforward way to attach a footer at the bottom of your website page.
Other Premium Extensions
Wow Popup
Ocean Hooks
Elementor Widgets
Side Panel,
Pros of OceanWP Theme
Lightweight and Fast
OceanWP is cleanly coded which makes it lightweight. It loads faster over existing theme functions and layout. This makes it the best choice for builders who are after quality user experience.
SEO Friendly
This theme utilizes Schema markup and other SEO best practices like proper website navigation and proper headline HTML tags to rank your website higher on search results and attract massive traffic.
Time Saver
If you are working as a freelance web developer/designer or building your site, you can save time by installing OceanWP and use its import and export feature to build your website within minutes.
Integrated with tons of options
Once you've installed the customized OceanWP with its plugin, you will realize there are so many options you can use to improve your website appearance.
Developer Friendly
Just like many other WordPress themes, the OceanWP theme is present on GitHub for developers to improve its functionality further.
Cost-Efficient
OceanWP is a free WordPress theme that comes with a ton of extensions. If you want additional features apart from the free one, you can still purchase them. It's best for those people who are working on a tight budget.
Cons of OceanWP Theme
Doesn't Support Speed Optimization Plugins
OceanWP offers its users a static header where JavaScript or any search option won't work. This normally occurs with theme scripts, so you can't use plugins like Autoptimze.
Too many options on its Customizer
Once you open OceanWP customizer, you will realize they're just too many options to handle. This can be very overwhelming and confusing, especially for a beginner.
Pricing for Multiple Site
It's Ideal and fun to use the OceanWP starter plan if you have only one website. However, if you have multiple sites, it becomes costly. Because you can't use the same license on the other site.
Conclusion
OceanWP is the best Free Theme you can find in the market, whether you are looking to create a new website or switch your current WordPress theme.
It combines the power of customization tools, page builders and unique features to deliver the best website building experience. And because it's free, there's no harm to try it out, and if you like it, you can purchase its premium extensions.