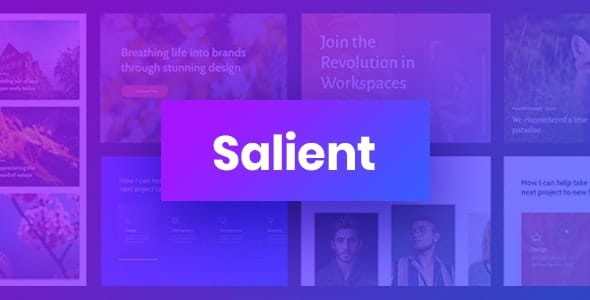 Are you looking to build a highly responsive website with the Salient theme? Here is a well-detailed Salient theme review so you know what to expect from this multipurpose WordPress theme.
Truth be told, there is an abundant supply of responsive, customizable, multipurpose WordPress themes. So, what makes Salient stand out from the rest?
Well, unlike other WordPress themes, salient focuses on design, clarity, and functionality. It makes use of its amazing customizable features to deliver a unique aesthetic appeal to your website. It's also SEO friendly and responsive.
In this review, you'll learn why Salient is one of the best Multipurpose WordPress theme and everything else between.
Salient Theme Quick Facts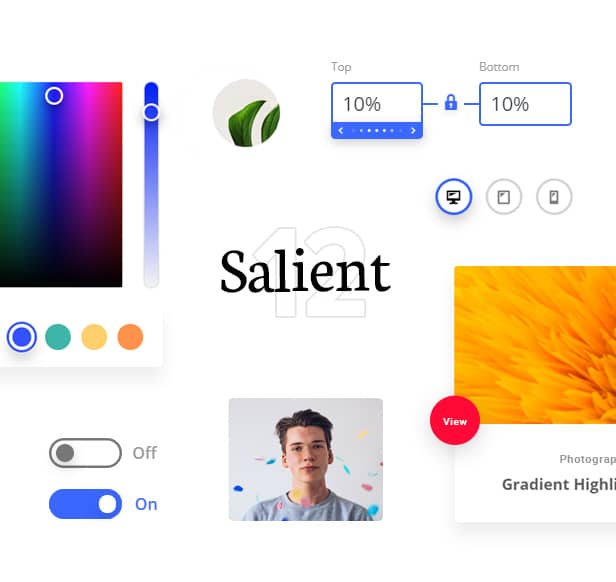 Salient WordPress theme by ThemeNectar is one of the bestselling themes on Themeforest with over 104, 686 sales, and over 5000 5-star ratings to date.
The theme is responsive and performance-optimized. Thanks to its multipurpose nature you can use it to build eCommerce, business, portfolio, or any other website you desire. You can also customize every aspect of this theme, easily. Whether its logos, color, images, element, headers, or footer.
The best part about this theme is the number of templates and demos you can integrate into your website and set it up in no time. Since its inception in 2013, the theme has been regularly updated with new features and content.
Salient Theme Main Features
Salient WordPress theme has lots of features that let you create outstanding websites. Let's look at these features one by one and learn what this theme has to offer.
Pre-defined Templates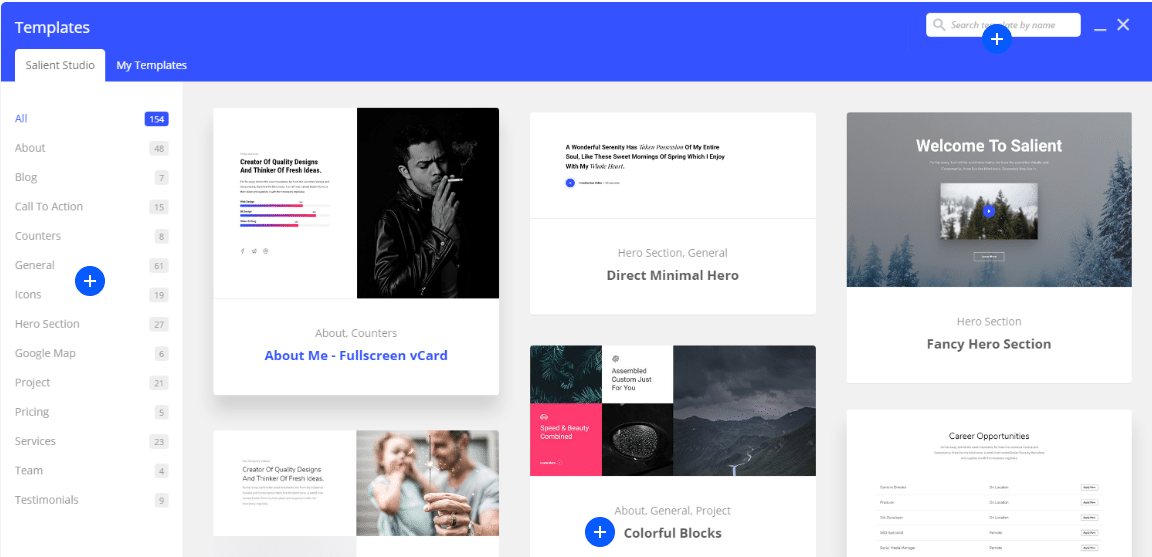 The Salient theme aims to give its users a chance to build powerful, professional websites, with no coding skills needed. Thanks to its extensive collection of over 330 + template, this is now possible; you'll never run out of fresh ideas.
The theme templates are split up into 15 categories for easy navigation. You can easily select each of the templates and apply them to your website in just one click.
Salient pre-built templates cover a wide range of project types including, a bogging mode, an eCommerce store for selling your product and services, an agency demo, a default corporate configuration, and a one-page layout.
Responsive and Retina Ready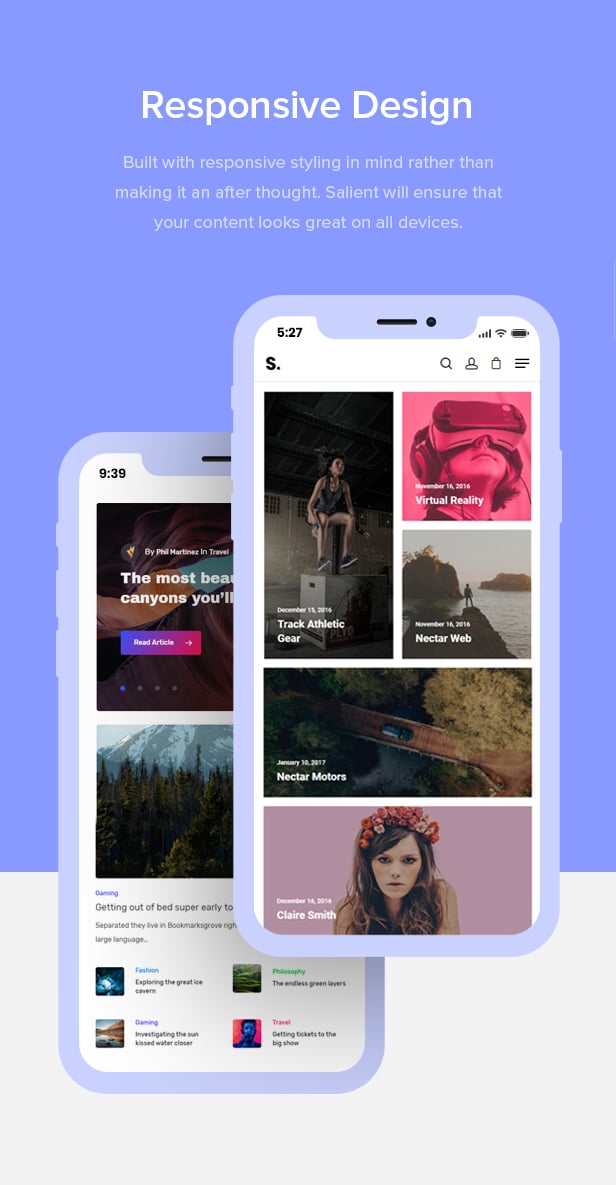 About half of today's audiences are mobile devices users, so if you have an unresponsive website it means that you're losing out on this traffic.
Salient WordPress theme is fully responsive and retina ready, so it will look amazing no matter which device your prospects are using. This will not only increase your website traffic but also boost your conversion rate.
Salient Page Builder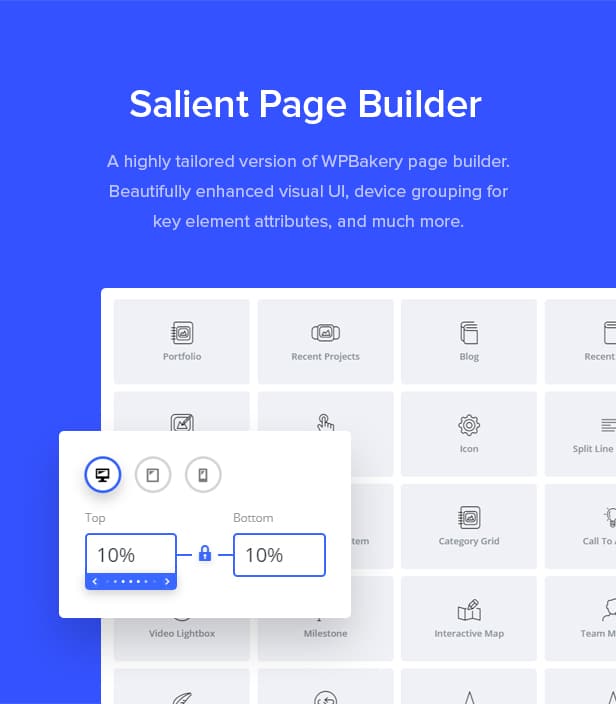 The Salient theme comes integrated with the best WordPress drag-and-drop page builder, WPBakery. The page builder has been upgraded by the Salient development team to meet the need of end-users while offering more freedom.
Using this builder, you can create your designs and layouts from scratch via a drag and drop visual editor, and change any of the salient themes pre-made templates and layouts with better efficiency.
The WPBakery page builder is packed with amazing elements that you can drag and drop into your page layouts and improve your content.
 WooCommerce Support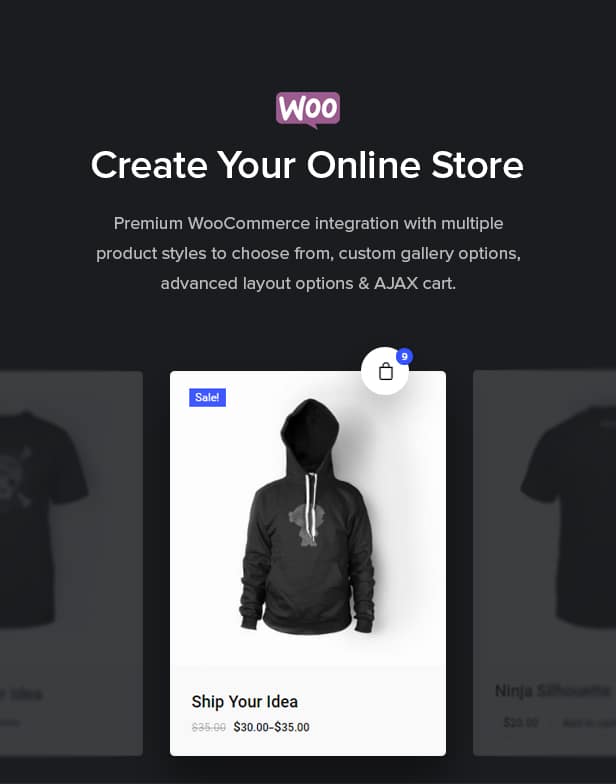 If you're looking to build an eCommerce website to sell your products online, the Salient theme has you covered. This WordPress theme supports WooCommerce, which is the best WordPress eCommerce plugin in the market today.
In the theme's demos section, there are special designs for WooCommerce, and you can choose any as per your requirements and get your eCommerce site running instantly. The salient theme also works perfectly with custom galleries, which play a significant role in any online shop.
Shortcodes and Shortcodes Generator
Even though a page builder gives you the comfort of getting things done fast and easily, you can still shortcodes if you like. With the Salient theme in-built shortcode generator at your disposal, you can create any shortcode you want.
The theme also provides you access to over 525 shortcodes and other unique elements that will help you in managing your website content.
Many Header layouts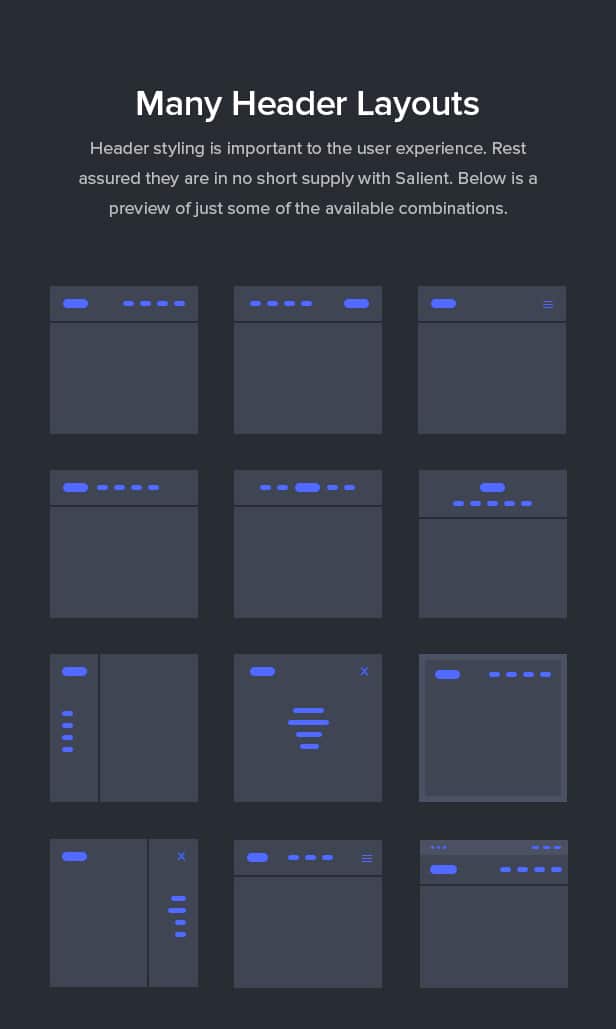 Styling of websites starts with the header. Even though different websites have different headers, they all play a critical role in user experience. The first thing visitors notice on your website is your header, so you need to make it classy.
The salient theme has no shortages of header layouts. When you want to create a new design on your website or page, you can select from the various available layouts.
Other Features
Overall, the Salient WordPress theme has a lot of features and we can explain all of them. So here's a list of the other features missing from the list:
Shape dividers
Cascading Images
Page Transitions
4 Icon Packs
Multi-Layer Mouse Base Parallax
Exclusive Sliders
Salient Theme Documentation and Support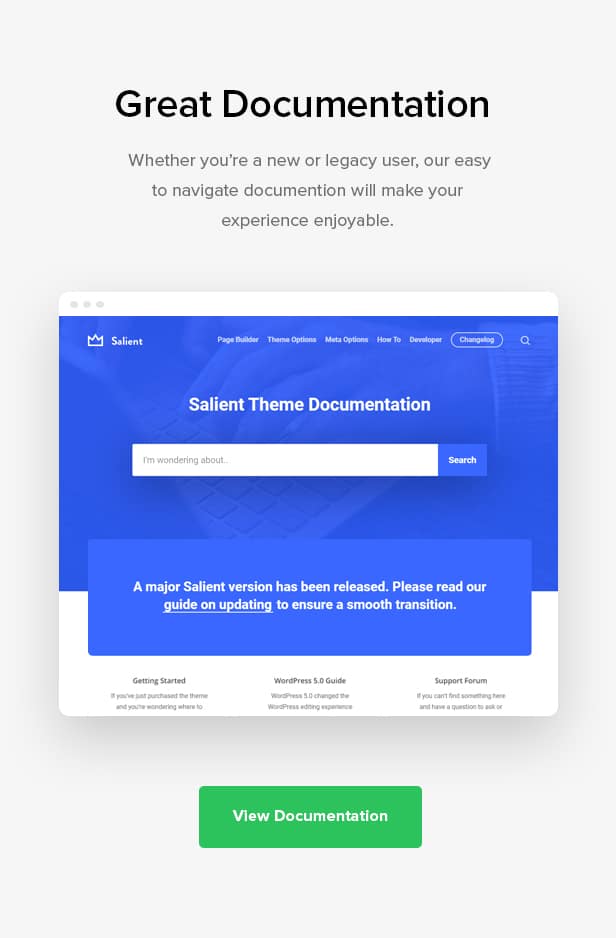 Salient WordPress theme comes with a 16-page PDF document that summarizes the theme's key features and Settings.
If you find the theme difficult to use or understand, consult the documentation for guidance. The salient development team constantly updates the theme with extra features and elements, so it's important to always have the documentation. However, if you want more detailed information, you can always watch their tutorial videos.
Once you purchase Salient, you will receive 6 months of support from the developer. The support is only available through a ticket system. Salient theme support is quick to respond no matter how many queries they receive.
Salient Theme Pricing
The salient WordPress theme costs $60. This cost covers the design styles, demo, and stunning features. It also includes a free 6 months support from Themenector, but you can extend the support for 12 months for $18.
This theme is way more affordable than hiring a developer to create a site for you and having to contact them every time your site needs an update or has a glitch. At just $60 you have the power to create and control a powerful website.
Final Thoughts
In my humble opinion, Salient is a powerful, flexible, multipurpose theme that offers its users a ton of elements and features. Constant updates paired with a powerful page builder makes Salient the best choice for anyone who wants to create a professional website.
If you don't know how to code, but still want to create a site that will truly stand out and attract lots of visitors, Salient WordPress theme is what you need.