If you want to make your eCommerce store, Flatsome theme is a heavily recommended option to get a website up and running in minutes. But putting your brand forward and making your website interesting enough for your audience can be quite the ordeal.
Flatsome is the #1 bestselling WooCommerce business theme for WordPress websites out there, but how good is it? Let's take a closer look at this popular theme and see if it is worth your investment.
Who Should Buy Flatsome Theme?
Flatsome seeks to be a multipurpose eCommerce theme that suits every business type. Whether you want to open an online clothing store or want to cater to a niche category, there is something for everyone.

The key highlight of the theme is that it comes with a drag and drop builder, so you don't have to worry about learning how to design a website. Simply make use of the available tools, and you will be able to create a professional website with all the bells and whistles you see in top sites. The developers of the theme have also included a fleshed-out set of videos that you can check out if you want to learn how to use the theme builder.
The theme comes with the WooCommerce plugin built-in, which means that you do not have to invest in another eCommerce plugin. You have a robust set of controls to setup your online store in a few simple steps.
This is what you can expect from the theme:
Front-End Page Builder
Angular UX Builder
Responsive Design
Over 700 fonts
Drag and Drop Builder
Shortcode Support
Pre-Built Pages
The versatility, ease-of-use and expansive set of controls make Flatsome the ideal theme for just about anyone.
Flatsome Theme Features
Flatsome is constantly updated, so the features listed below are subject to change from time to time. The theme just got updated to version 3.9 which brings better Instagram API integration, better lazy loading, a pre-fetch feature for lower load times and more. Here is a quick rundown of all the important features that make Flatsome a go-to theme for countless WordPress users.
Drag and Drop Page Builder
While performance, load times and features matter a lot for websites, aesthetics matter a whole lot more to customers. If they are not interested in what they see, they will just steer away from your website.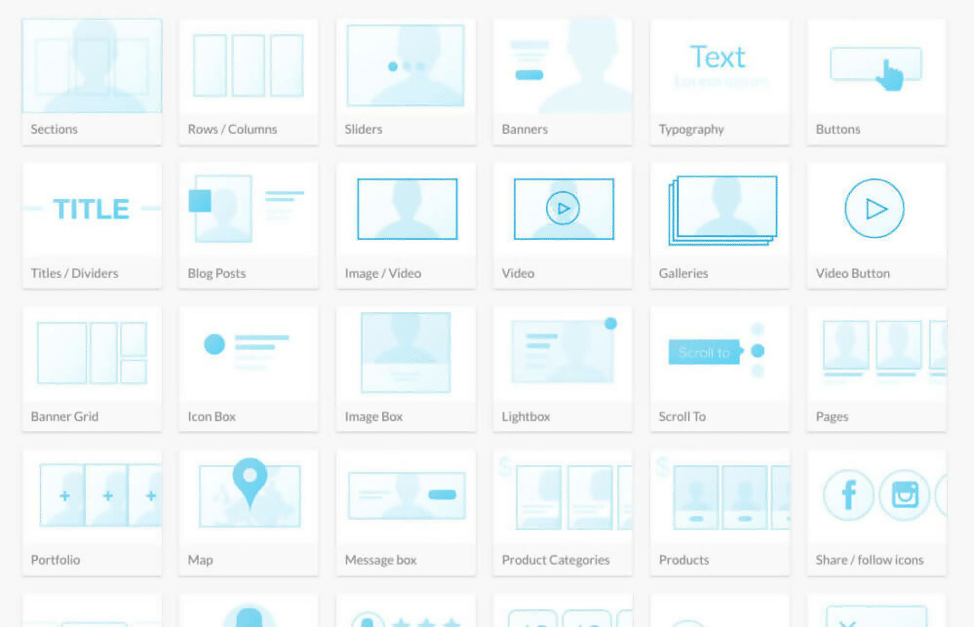 The drag and drop page builder is quite impressive. You can add text, sliders, banners, images, videos, galleries and more. Since Flatsome is optimized for e-Commerce, you will also find widgets for products and product categories that you want to highlight on your webpages.
Live Customization
One of the issues with backend web development is that you normally do not get to see all the changes implemented as you work on your website. With live customization available with Flatsome, you can check out what the final output will look like in real-time. This is a really nifty feature if you are not a designer and are unsure about what each option does to your website.
The UX builder comes with 9 shop elements, 30 content elements and 5 layout elements for you to choose from. There are plenty of presets available as well if you are not too keen on building everything from scratch.
Advanced Search
One of the most important features that an eCommerce store needs to have is an advanced search bar. You want your customers to find your products as quickly as possible, and this is where Flatsome's live search feature really improves your website.

With live search, customers can just type in a keyword or start searching for a product, and the search bar will automatically list products from your catalog. To make things even easier, customers can click on Quick View and check out the price and basic features of your products without leaving the page they are on.
Shortcodes
Flatsome's website builder is reliant on shortcodes to cut down on the amount of code that is needed to design a website. The feature is available on all WordPress websites and it lets you execute changes to your webpage just by using simple codes.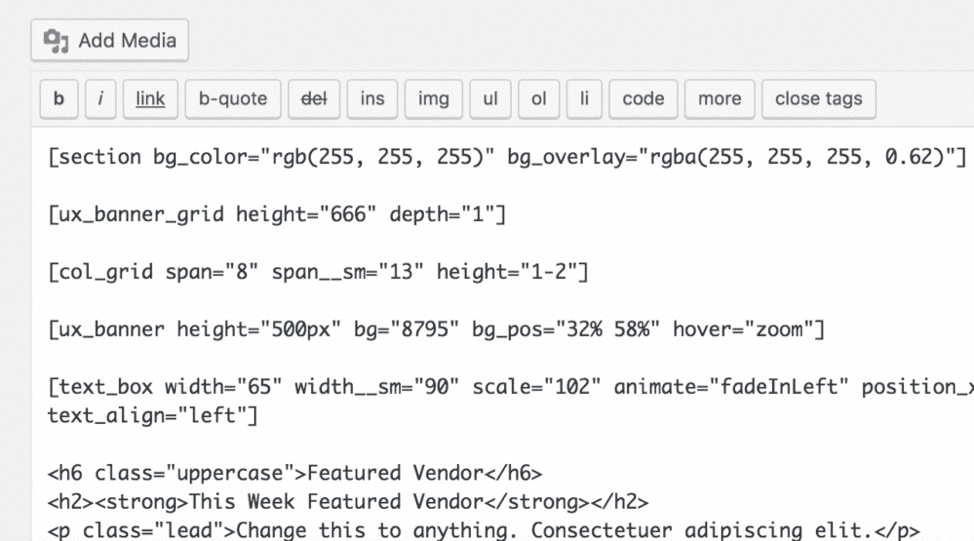 Shortcodes also make it easier for those without experience in web design to come up with great webpage ideas without cluttering the backend code. Using shortcodes ensures webpages are lightweight, and they load as fast as possible.
Responsive Design
With billions of internet users accessing webpages on their smartphone or tablet, it is more important than ever to have a responsive design. Luckily for eCommerce store owners, Flatsome offers quick and easy optimization options for mobile, tablet and desktop webpages.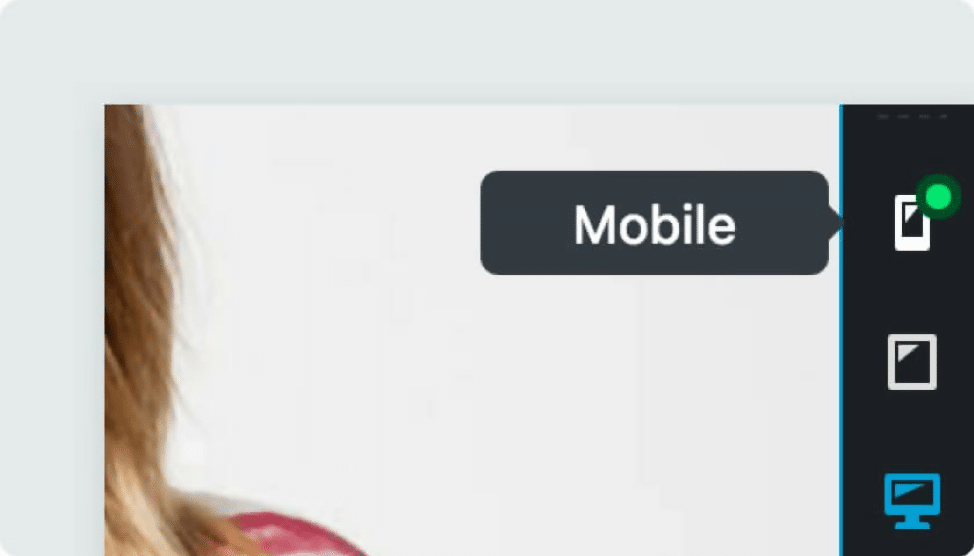 You can set custom options to ensure your website looks perfect on any device that your customers may use. Just like the live page builder for desktop users, you can edit your mobile and tablet pages as well with a few simple clicks.
Theme Demos
Want to make custom webpages but not really keen on building everything from the ground up? There are plenty of ready-to-use pages available with Flatsome that can get your website up and running with minimal effort.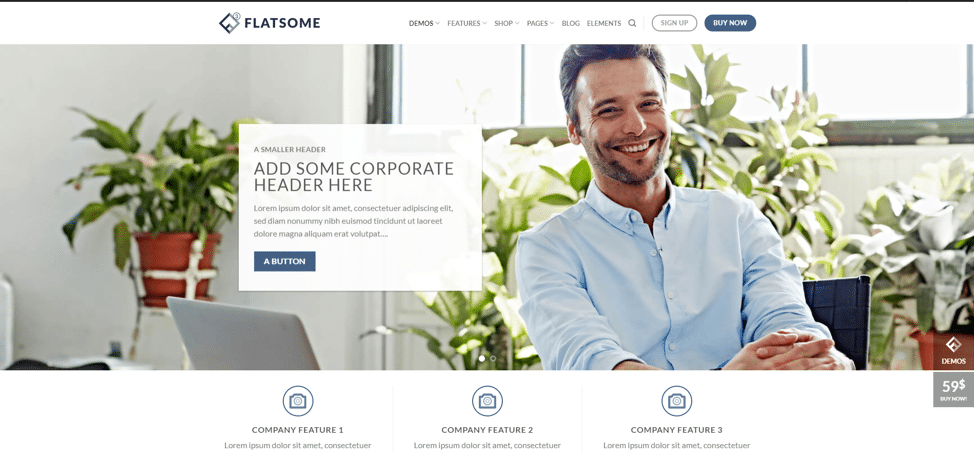 Whether you want to create a page for a big sale that is coming up or want a fancy homepage with parallax effects, there are plenty of themes to choose from. Most importantly, while Flatsome might be an eCommerce-centric theme, it can be used by corporates, small businesses, freelancers and more. New pre-built pages are all the time, so Flatsome will continue expanding into more categories.
Should You Buy Flatsome for Your eCommerce Website?
Let's take a closer look at what the theme gets right and where it could improve on. There is very little that Flatsome gets wrong, and most users would easily overlook the minor flaws.
Pros:
Great optimization
Robust page builder
Endless theme options
24/7 support
Great collection of pre-built designs
Cons:
Support Is Not Free After 6 months
Switching to A Different Theme Can Be Complicated
Conclusion
So, what do we think about Flatsome? It is a fantastic theme for eCommerce websites and is definitely worthy of its "#1 Bestselling WooCommerce & Business Theme" title that it has been holding for quite some time.