WPBakery Page Builder Review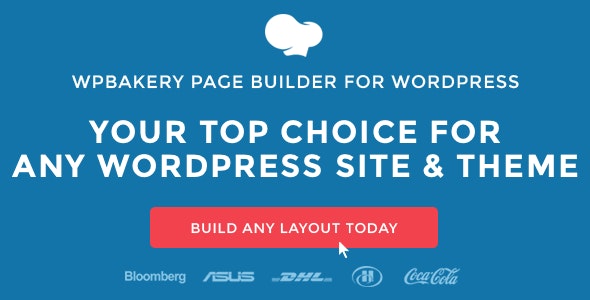 Do you feel restricted by the flexibility offered by your WordPress theme?  You might then be interested in building your WordPress webpages with WPBakery Page Builder.
WPBakery Page Builder (Formally known as Visual Composer) is a powerful drag-and-drop editor frequently integrated with many popular WordPress themes.  WP Bakery stands out as the best WordPress page builder because of its many add-ons and enhancements.
You can select from over 200 unique add-ons that perform everything from improving your WooCommerce product page to slick CSS animations.
WPBakery is among the best-selling page builder plugins on CodeCanyon with over 390,000 sales and a 4.64 rating. But is it really what it claims to be?
Let try to find an answer by looking at its features, support & documentation, pricing, as well as its pros & cons.
WPBakery Page Builder:  Main Features
Templates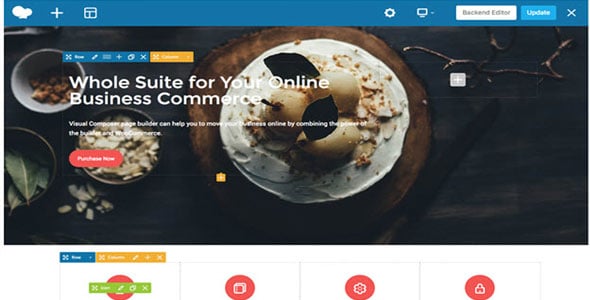 WPBakery WordPress page builder provides you with a ton of unique pre-designed layouts. You can download what you want by clicking an icon at the top and browse till you find the one you like.  Import any template you desire and use it to create your WordPress website within minutes, if not seconds.
Its template library offers you a wide variety of different templates for both pages and sections.   The library gets an update every week.  Although some templates are so generic and therefore don't stand out. If you build your section from scratch then, you can save it as your custom template.
Front–End and Back-End Editor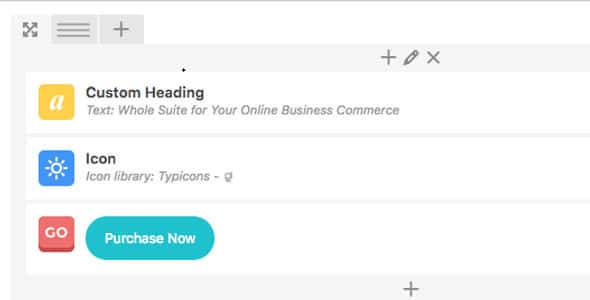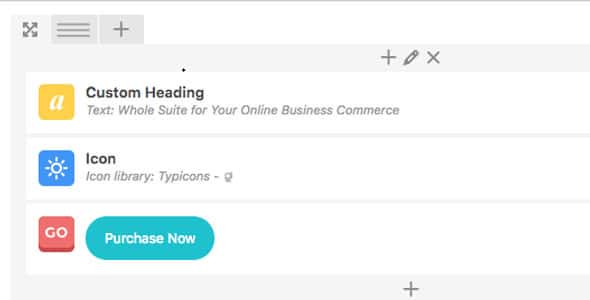 WPBakery offers you complete control over every element of your website. If you don't enjoy coding or you don't know how to code, the front-end editor will be suitable for you. If you prefer building and customizing your website on the back-end, then the back-end editor got you covered.
The page builder permits you to work the way you desire.  So, take advantage of the "What You See Is What You Get" page building experience with the front end editor.  See how your page will appear instantly, with no extra set-ups.
The in-built, lightweight drag-and-drop editor makes creating pages seamlessly, with no coding skills required. Use "Design options" to create your layout, or select a profession template to create a profession and modern looking WordPress site.
If you're more of a back-end person, the page builder Plugin supports innate content management, with all the essential options and functions at your fingertips.
Elements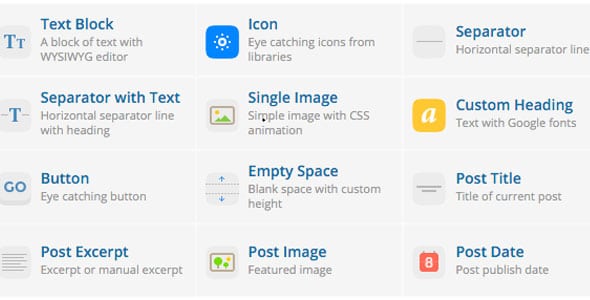 The page builder plugin has over 50 different elements that you can use on your WordPress site to create pages within minutes by just dragging and dropping the element.  Be it a simple text block, and advance accordions or post grids, the builder has everything your website needs.
The Elements Comprise:
Text and images
Button Block
Icons Sections
Video Players
Sliders
Tour Sections
Post Slider
Call to action
Video Player
FAQ
Because WPBakery elements are grouped according to their functionality, it's easy to search for a specific element.
Add-ons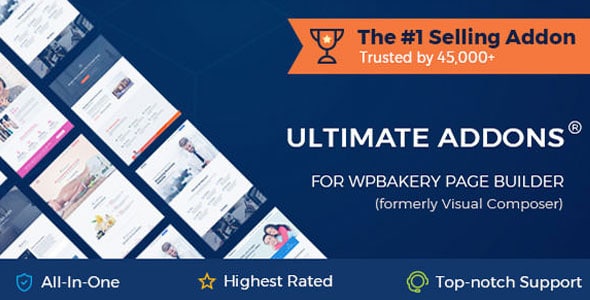 The page builder massive Add-ons allows you to re-create any layout on your website in just one click.  This element comprises over 70 shortcodes, a pricing table, parallax backgrounds, and many more. The only catch is that you have to pay for these add-ons separately, which can prove to be so costly in the long run.
Also, if you want to use this plugin for an eCommerce site, you have to buy a separate WooCommerce add-on, so you can create product page layouts.
WPBakery Page Builder: Additional Features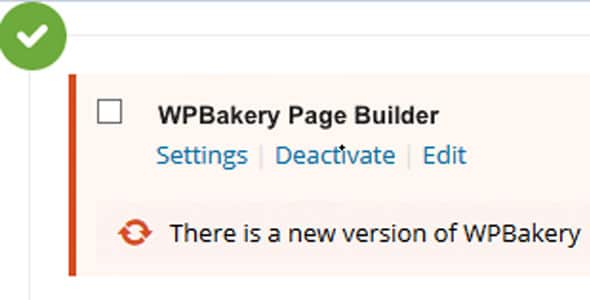 This theme also contains other features that can prove helpful to you when building and customizing your webpages.
Video Background
Icon Sets and Social Icons
Image Filter
Easily Extendable
RTL Support
Advanced Custom Fields Support
Hide Content
WPBakery Page Builder: Support and Documentation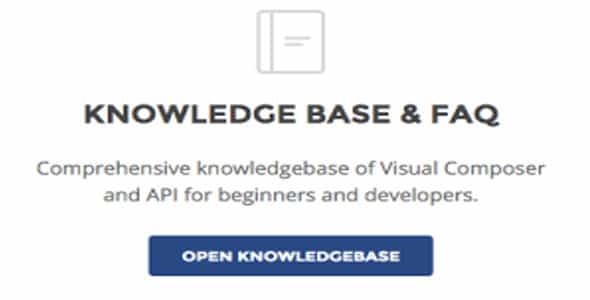 WPBakery offers support via a ticketing system to its customers. It provides both extensive text-based documentation (knowledge base articles and FAQs) and video tutorials on their main website. Once you purchase the plugin, it comes with a 6 months' support that can be extended to 12 months for $22.13.
The Plugin also provides support on its page on CodeCanyon. They claim they'll respond to support requests as long as you have a valid activation license.
However, we can't ignore the fact that out of the 4.64 ratings on CodeCanyon, there are also some numerous 1-star ratings mainly based on support and documentation. Another thing to keep in mind is that if you receive WPBakery page builder plugins as part of your WordPress theme you won't receive support, you have to contact the theme author for support.
WPBakery Page Builder: Pricing
This Plugin costs $64 at CodeCanyon.   The cost also covers 6-month support that can be extended to 12 months.  You'll only be able to use this plugin for one website.
Support Comprises:
All future updates
Help with 3rd party software
Accessibility to the author to answer queries
Assistance with reported bugs and issues
WPBakery Page Builder Pros & Cons
As much as the benefits of this page builder are endless, there is also some downside to it. We have covered some pros and cons as part of the content, but it doesn't hurt to list them down.
Pros
Front end page builder& Back End page builder–Lets you design your page to make it look exactly the way you want it.
WooCommerce Compatibility –  If your eCommerce site is running on WooCommerce, WPBakery provides you with many shortcodes to help you edit your shop on the go.
Responsive–Makes your website fully responsive, meaning it can adapt to a variety of different screens and you can check it out from your window browser.
Tons of add-ons—Take advantage of over 250 add-ons to make your website pages professional looking and attractive.
A good amount of elements to use–You have 50+ content elements at your disposal you can use them to create pages and post within seconds via a drag-and-drop interface.
SEO compatibility–Use Yoast SEO practices to ensure that your content is fully indexed and ranks higher on google search results.
Social Media support –  its social plugin support is compatible with popular social media platforms, so you can share your content across the web and social media seamlessly.
Cons
License–You can only use the license for one website. If you want to use it for other domains, you'll purchase a new license.
Pricing –  It expensive compared to other plugins offering the same service.
Support – It doesn't offer support for customizations and installations.
Shortcode Lock –   This plugin leaves behind a heap of shortcodes, so you must figure out a way to remove them.
Final Thoughts
WPBakery is an easy-to-use page builder and has all the elements and add-ons you need to build and style your website pages.  Also, the plugin offers you enough documentation to help you figure out how the unique features and options work.
Even though it has its downsides like limited features and shortcode lock, it's worth trying. Furthermore, it's being sold on CodeCanyon -one of the best-selling plugins marketplace.