According to survey reports, the growth of doing business online is significantly higher and faster as compared to traditional businesses. In case of ecommerce (electronic commerce), you are required to build an ecommerce store at the outset. The store allows you to do business without the constraint of time or distance.
There are two ways of going about the process of designing and operating an ecommerce website. You can obviously create the store from scratch to get exactly what you want or use a route with a premium WooCommerce theme such as XStore.
XStore is the best theme if you want to build your ecommerce store quickly and easily. But what makes it a great choice?
About XStore Theme
Developed by Eight Theme, an Envato Power Elite author, in June 2016, XStore is a highly customizable, versatile, and responsive ecommerce theme specifically designed for shop owners who want to publish, showcase or create beautifully-crafted online stores with lots of WooCommerce elements and custom features.
Over the years, XStore has quickly gained ground and is currently one of the best-selling WordPress themes. In 2019, it was purchased more than 11,000 times.
What Are XStore Unique Features?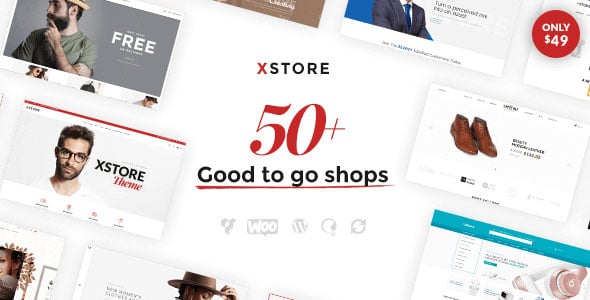 In addition to making it easy to build websites that feature an outstanding user interface, XStore also gives you a good user experience. Here are some of its top and valuable features.
Compatible with some of the best plugins such as Visual Composer and Revolution Slider
WPML (WordPress Multilingual Plugin), Loco and Poedit, ready for easy, fast translating
Comes with Catalog Mode, Brands List Widget, Product Vendors, Multicolumn Product Grid, and Video on Product among others. For example, the Catalog Mode showcases your products without any complicated settings
Has more than 4 columns, which are compatible with latest version of most browsers such as bbPress and IE10+
Comes with 90+ ready-to-go aesthetically pure and clean and customizable stores ready for installation on a single click.
How Does Xstore Work?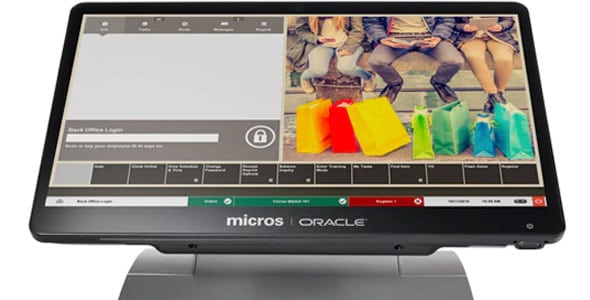 It is important for you to understand how XStore works for you to set up your store successfully. Familiarize yourself with its layout to avoid a lot of fluff around the store. You want to build it straightforward and easy to use.
XStore Theme Installation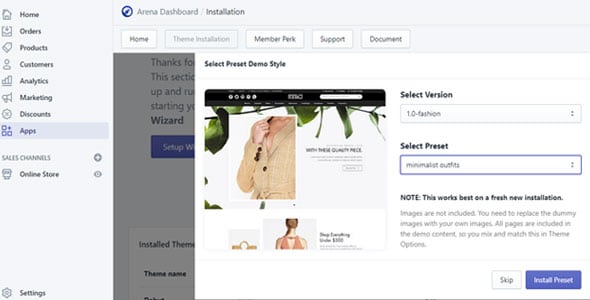 Whether you choose the FTP (File Transfer Protocol) or WP (WordPress) Dashboard method, installing the XStore theme is an easy task. The great thing is that, after the installation, you can start to build a unique store right immediately.
If you find yourself stuck during the process, which is unlikely, you can refer to the XStore demo.
Use the Extensive Demos to Create Your Ecommerce Store
To help you create your ecommerce shop quickly, XStore has come up with more than 60 demo stores. You can use the demos as your inspiration and guide for a future store.
Although they are available in varying colors and styles, each demo is suited for a specific type of business. All you have to do is load the dummy content then opt for a "Bicycle," "Cosmetics," "Furniture," or any other demo. After importing, the changes will be saved automatically.
Each demo is designed with a minimalist and elegant look, bringing out different elements built to make your visitors' experience memorable. The combination of background and foreground conceptual, sharp images tell of an engaging story about what the demos have to offer. And the long scrolling capability offers a perfect user experience for mobile users.
Boxed, wide, bordered, or boxed layout? XStore has all these options to make sure your store looks stylish.
Choose Either XStore Dark or Light Scheme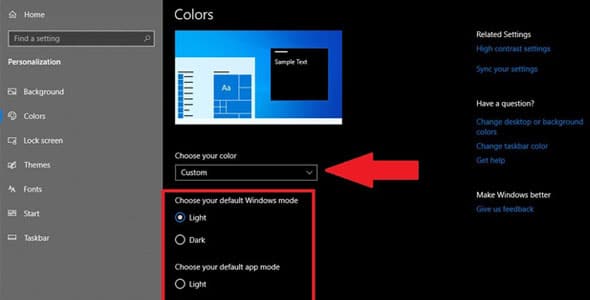 XStore's homepage comes with subtle effects, such as the hover and parallax, enhancing the user experience. For instance, you can style the content area by selecting the dark or light version. The dark scheme transmits a touch of luxury and sophistication. Its patterns have a unique focusing effect as they blend perfectly with foreground text and images.
XStore WordPress Theme Price
For only $49, you can get the premium XStore WordPress theme and build a unique online store, showcasing your products in the best possible way.
What Are the Pros and Cons of XStore?
Just like any other cloud-based point of sale (POS) solution, XStore has its pros and cons. They include:
Pros
Comes with a variety of tailor-made demos
Static blocks that you can use to build reusable blocks
The setup wizard is easy to use
Promo popup box
Premium plugins
Has different configuration options
Minimal and flexible design
Cons
The theme panel is in the backend of the XStore theme. As a result, you have to time and again switch between the blackened and the front to see the changes you have made.
Although XStore works with Elementor, most of its functionalities are tied to the WPBakery plugin, which is outdated.
XStore's documentation does not have a search tool. It would be more helpful with extra video tutorials.
It does not come with a custom translation panel.
It does not have Typekit fonts.
What Does the XStore Community Say?
XStore provides the best platform for shop owners to showcase their products. Besides its outstanding and unique features, the company has a fast and efficient support team. So, in case you have any suggestions, contact the XStore author and share your feedback.
You can also for help in case you are having trouble creating your online store. The reliable and competent support team is client-oriented and will answer all your questions almost immediately, helping you to select the correct options when creating your ecommerce website.
Final Thoughts
In a recent interview, the Eight Theme, an Envato Power Elite author, described XStore as an "ecommerce made simple" with a simple but elegant design. This cloud-based point of sale (POS) solution is uniquely designed, with beautiful styles and layouts, to help every shop owner to create a desired ecommerce website.
Considering transforming your personal blog into a web shop? Start with a premium WooCommerce theme such as XStore. Its custom product tools and a variety of tailor-made demos make the theme a versatile template developed to offer a great user experience. Even if you are a first-time WP user, be sure you will not have any trouble setting up XStore. Oh, and did we mention that there is no coding needed? Putting it all together – Xstore is worth a try.